Get to Know Nashville's Real Estate Market
Music City's population and property values are going up, up, up.
, Nashville is one of the best places in the United States to live—but you don't have to tell Page Turner and DeRon Jenkins that.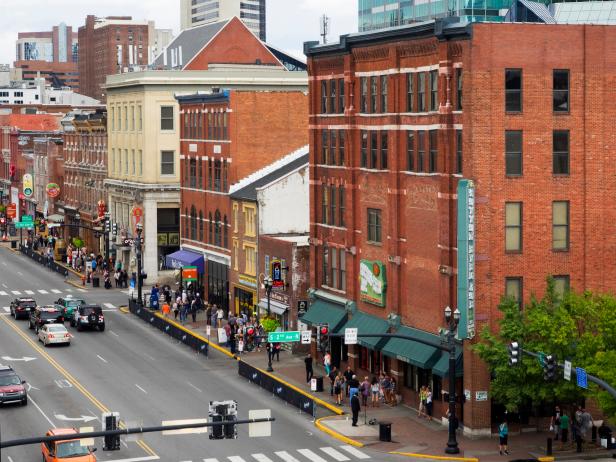 717161965
Tennessee, Nashville, Broadway buildings and tourists
Danita Delimont, FotoWare FotoStation
"[T]he Nashville market is just booming," DeRon said. "But one of the interesting things you have to do is try to find some homes that people can actually afford to move [into]—we try to create an amazing home for everybody."
Take a closer look at the city the Flip or Flop Nashville team have chosen as their drawing board—and how they're creating the perfect homes for buyers of all kinds.
It's Known as "the Athens of the South"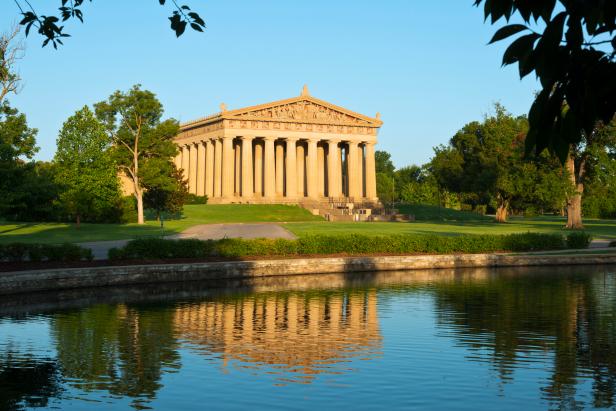 175587714
"Facade of the Parthenon in Nashville, Tennesse, in warm morning lightMore images from Nashville:"
Quite literally, Nashville's Centennial Park boasts both a full-scale replica of the Parthenon and a 42-foot statue of the Greek goddess Athena. It owes its nickname—earned back in the 19th century—to its status as the first southern city with a public school system, as well as to world-class colleges and universities like Vanderbilt and Belmont.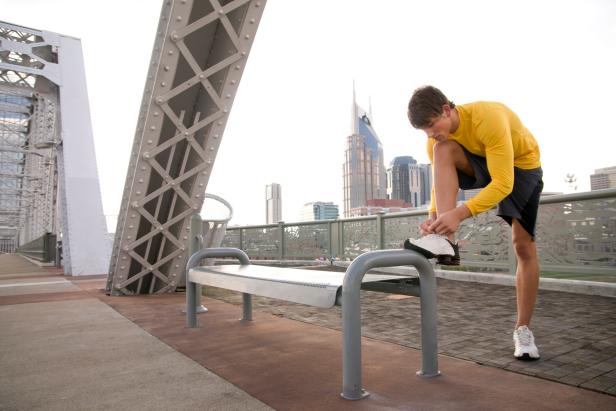 Real-estate pros report an uptick in the number of students who remain in the city after graduation, which is part of why its millennial and Generation Z population is growing at a five-year rate that quadruples the national average. That translates to a huge market for first-time homeowners—precisely the sort of buyer DeRon and Page hope to attract.
East Nash Is the City's East Village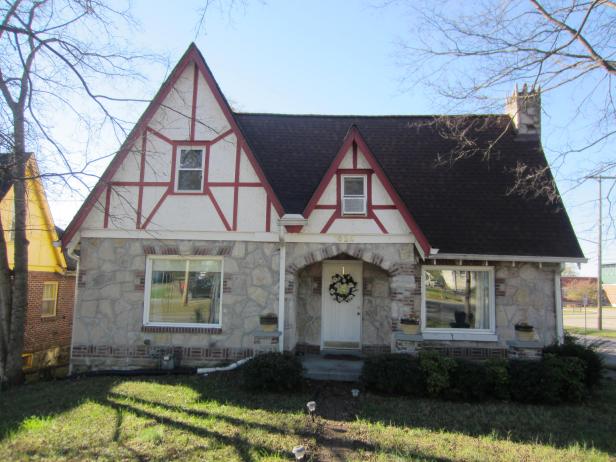 This Tudor style home in East Nashville, TN is a charming home with its vaulted roof and stone front. Since homes in East Nashville tend to be on the older side, homebuyers Chelsea and Jaron will have to decide if they want a home like this that needs work, or a newer home further from Nashville; as seen on HGTV's House Hunters.
Ultra-hip East Nashville—located between the Cumberland River, I-65, I-24 and Cumberland Parkway—is one of the hottest neighborhoods in town, thanks to its charming blend of homes (like this pretty-as-a-picture Tudor, above) within walking distance of bohemian eateries, retail offerings and nightlife. Two decades ago, a tornado tore through the area and left widespread damage in its wake, which prompted the city to pour resources into repairs and development—and opened the door to a local renaissance.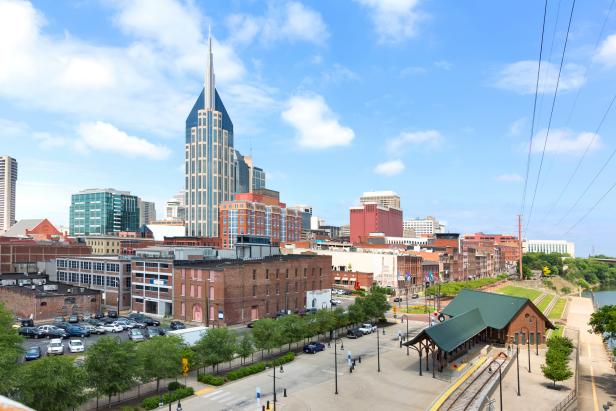 The average Nashville commute is 26.8 minutes, and it's almost always in a car: Very few locals use public transportation. That means that while access to the region's rail service and bus lines isn't a priority for most buyers, garage spaces and residential parking are a must.
Many Homes Are on the Small Side
A look at the small, but charming exterior of this Nashville, TN home, as seen on House Hunters.
Nearly half of all Nashville residences are one-, two- or no-bedroom, single-family detached living spaces, . A whopping 45.2 percent of homes were built between 1970 and 1999, and many have what those experts call a "Brady Bunch," '70s and '80s feel. Since local buyers now prefer hardwood floors, modernized laundry rooms and generous storage space, renovators who can bring those properties up to date are well-rewarded for their work.
This Craftsman style home in Nashville, TN would make the perfect first home for singer songwriters, Allison and Jared, as they search all over for a place to call home; As seen on House Hunters.
"Now we have an opportunity to take...ideas from [Nashville's] suburb homes and the higher-end homes and actually bring them to the city," Page said.
It's (Often) Sunny in Nashville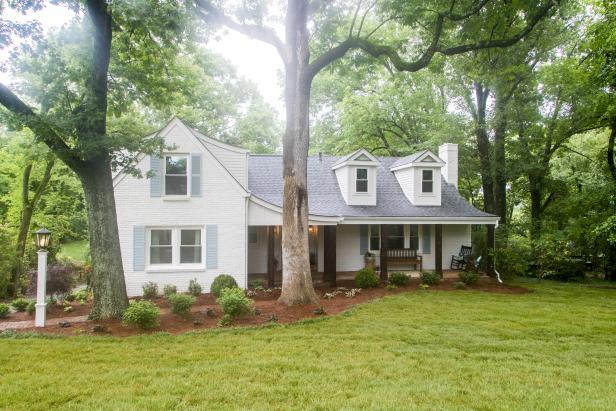 The exterior of the Barnard house after renovations, as seen on Listed Sisters. (After #1)
The good news: Nashville enjoys more than 200 sunny days per year, with average annual temperatures in the 60s and a mere seven days below freezing each year (so comfortable outdoor space is on many buyers' wish lists). The bad news: Summers are hot and notoriously muggy, so fans and air conditioning are also key.
Its Interiors Are Opening Up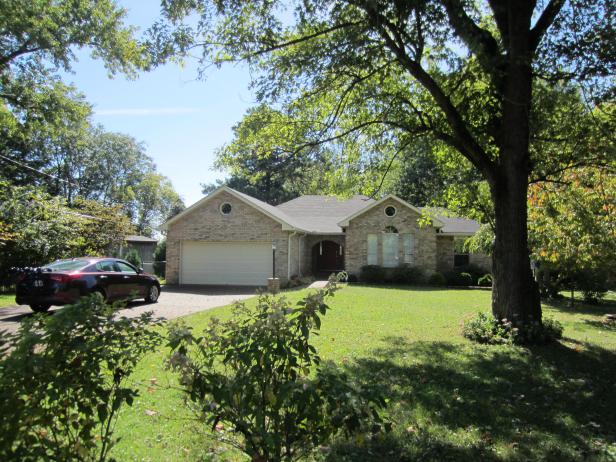 This brick, ranch style home sits back on a nicely landscaped front yard in Nashville, TN, as seen on House Hunters.
America's 21st-century love affair with open floor plans and spacious gourmet kitchens extends to Nashville, where home buyers are looking for reimagined living spaces. That gives flippers the perfect opportunity to add value to their investments in dated homes.
"We [find] ranch homes, for example, and DeRon turns them into something completely different, a completely different layout than we could even really imagine when we first find the houses," Page said.
Property Values Are Skyrocketing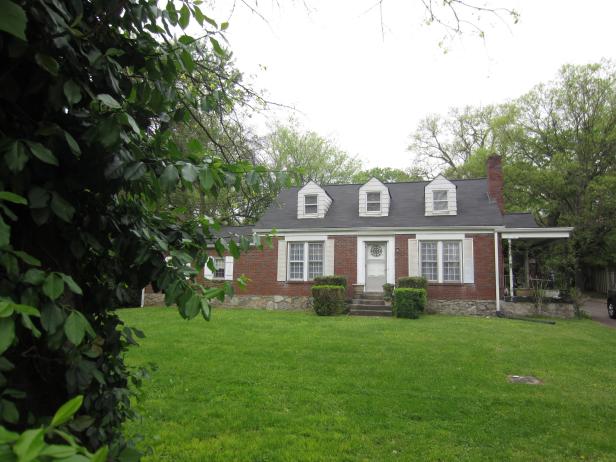 This Cape Cod meets Colonial style home in East Nashville, TN has a nice full brick front and windows with white shutters, giving the home a classic feel, as seen on House Hunters.
, the median home price for December of 2017 was $294,000, and 2,708 residential properties completed sales in that month alone. that Nashville real estate has appreciated 38.11 percent in the last decade, which puts the city in the top 10 percent across the nation.
"Nashville as a whole is one of the hottest markets in the country," Page said. "And as a whole, Nashville is just drawing people from all across the country and the world. So, really, we just look for the right price [for a] property. If we can get a great property priced well, it's going to sell."
Tune in for the premiere of Flip or Flop Nashville Thursday, Jan. 18 at 9|8c on HGTV.
Get to know the hosts of HGTV's Boise Boys.
Tasked with making a 1920s English Cotswold-style home comfortable for a family of eight, Chicago architect Michael Abraham honors the original design of the home while updating it for the 21st century.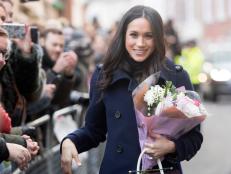 Home prices in Meghan Markle's hometown of View Park-Windsor Hills, California, have gone up by $100,000 since her relationship with Prince Harry began. Here's the breakdown of how it all happened.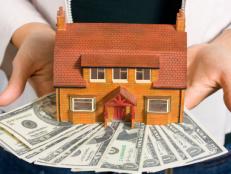 Before you invest in real estate, it's important to look at carrying costs, closing costs, commissions and capital gains taxes. Here's why.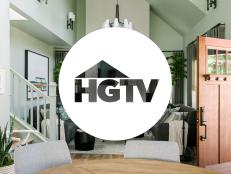 Is a flipped house an unsafe house? Not necessarily. But you want to take a careful look at renovations, especially the DIY kind, before you ante up with your down payment.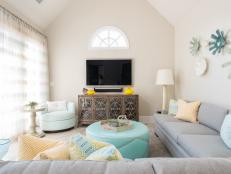 Attract web-savvy homebuyers with quality shots.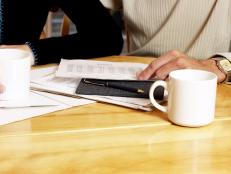 A long-term investment strategy will keep your taxes to a minimum.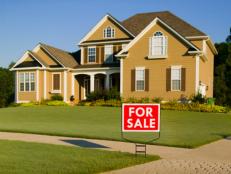 Refer to this 10-step checklist to get you through the home-selling process.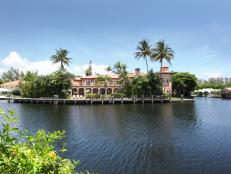 Evaluate your lifestyle and needs before buying in a resort community.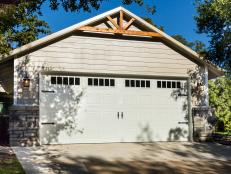 Boost your odds for a successful resale down the road with these four essentials.