5 Colorful Heirloom Bulbs to Plant This Fall
Forget tulips and daffodils. Stoke spring fever in your yard by planting uncommon bulbs that offer outstanding color.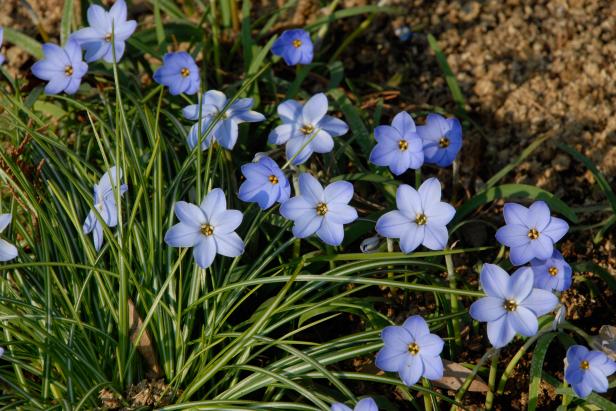 Ipheion 'Rolf Fiedler'
Spring starflower variety 'Rolf Fiedler' open 1-inch-wide blooms in shades of light blue. This bulb flowers in mid-spring, naturalizing to form a fragrant carpet in sun to part shade settings.
ColorBlends FlowerBulbs at Colorblends.com

Fall is the time to plant spring bulbs, and you can easily make the most of your efforts by focusing on ones that spark conversation as petals unfurl. Take spring starflower (Ipheion), for instance. This bulb pops up in mid-spring, opening fragrant flowers. The sparkling blooms stand above grassy leaves. Flowers open in white or sparkling blue (above).
Spring starflower is small, topping out at 3 to 5 inches, which makes it an ideal choice for edging a planting bed or walkway. This heirloom dates to 1836 and readily naturalizes—meaning it thrives if left alone and forms large colonies that look like Mother Nature put them in place. It pairs beautifully with grape hyacinth or scilla. Use it beneath trees or shrubs for a springtime carpet of color.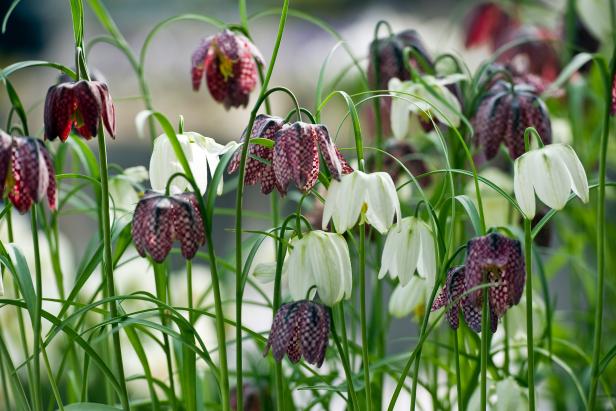 Fritillaria meleagris
Fritillaria meleagris is an heirloom bulb bloomer that's been gracing spring gardens since 1572. Also known as checkered lily, plants open bell-shape flowers with white or checker-pattern petals.
Also known as Fritillaria meleagris, checkered lily earns its name from burgundy and white patterned blooms, although you can also find all white forms. This is a true heirloom flower, dating to 1572. Checkered lily is versatile in the garden, growing in part shade to full sun, in well-drained or moist soil, a condition that kills many spring bulbs. If you have soil that doesn't drain well, plant this bell-shape bloomer. It naturalizes well over time to form colorful spring colonies. Flowers are roughly 2 inches long, standing atop stems 12 to 15 inches high.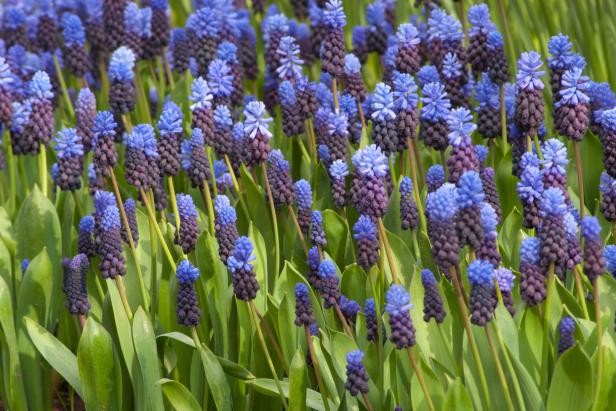 Muscari Latifolium
Muscari latifolium is the tallest of the grape hyacinth family, with flower stems reaching 12 inches. Flowers feature a two-tone look with deep purple blooms on the bottom of the flower spike, topped with soft blue blossoms.
ColorBlends FlowerBulbs at Colorblends.com
Grape Hyacinth a.k.a Muscari Latifolium
Grape hyacinth is a well-known little flower powerhouse. Muscari latifolium is its Turkish cousin—the tallest in the family, growing 12 to 15 inches high. It amps up the grape hyacinth show with two-tone flower clusters. Blossoms near the base of the cluster open in deep violet shades, while flowers near the top form tufts of blue. This heirloom bulb dates to 1886 and naturalizes well to slowly form colonies. Plant it under shrubs and trees, or use it as a ground cover beneath tulips or daffodils. It also works well naturalized in a lawn.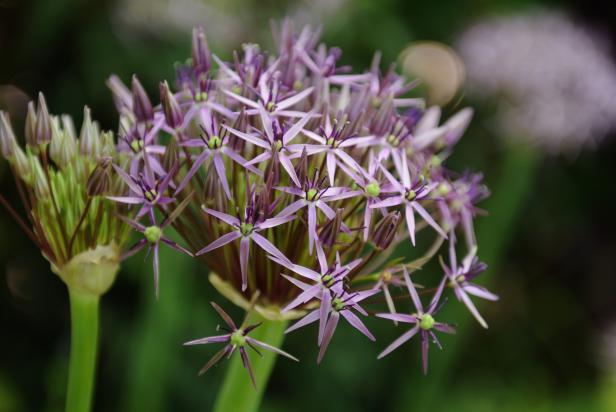 Allium Christophii
Allium christophii opens the largest flowers of the allium family, with blossom heads measuring 8 to 12 inches across. Flower stems stand 15 to 24 inches tall.
This is the largest of the allium clan, opening flowers that measure a whopping 10 to 12 inches across. Each flower head includes over 100 lavender hued blooms. Also known as Allium christophii, star of Persia looks its best tucked into perennial beds in groups of at least 5 bulbs—more is better. Plants grow 12 to 18 inches tall and look stunning planted into a drift of chartreuse lady's mantle. Flower heads dry and linger through the growing season. Harvest as soon as flowers fade to prevent self-sowing. Star of Persia is an heirloom bulb dating to 1884.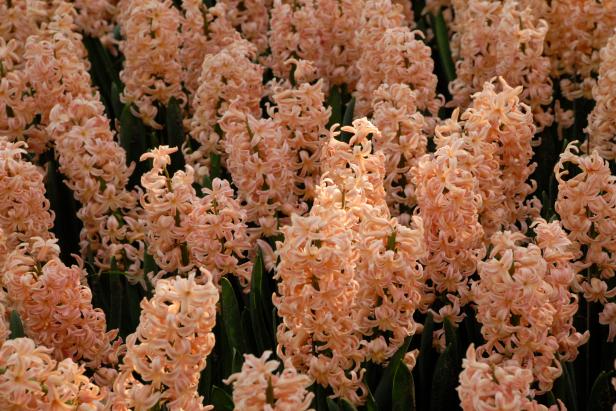 Gipsy Queen Hyacinth
Dutch hyacinths fill spring scenes with fragrance, and Gipsy Queen is no exception. The flowers on this bulb bloomer open in shades of apricot, rose and deep salmon. Sometimes there's a hint of yellow on blossoms, too. This heirloom dates to 1927.
ColorBlends FlowerBulbs at Colorblends.com
Dutch hyacinth is a fragrant favorite in spring bulb displays, most often bringing splashes of blue and pink to garden scenes. Gypsy Queen (sometimes listed as Gipsy Queen) breaks out of the traditional hyacinth color mode, unfurling flowers in shades of salmon-pink with hints of yellow and rose. Blossom hue doesn't fade with time, but sounds a steady note of color through spring. This heirloom bloomer dates to 1927 and shines planted along garden edges or beneath shrubs. If you'd rather a butter yellow hyacinth, look for Gypsy Princess. Use hyacinth along walkways or near entries so you can savor the spring perfume.