Try one of these drool-worthy plant introductions in your garden next season.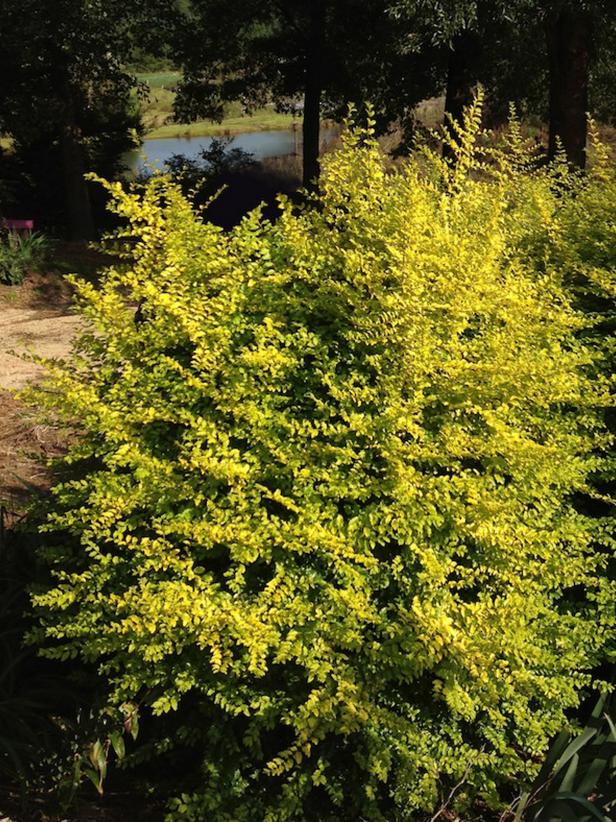 'Sunshine' Ligustrum
'Sunshine' ligustrum features bright golden foliage—and the shrub does not bloom.
Image courtesy of Southern Living Plants Collection
'Sunshine' ligustrum features bright golden foliage—and the shrub does not bloom.
Any day now, the spring seed and plant catalogs will start filling your mailbox, providing just the escape you need on a cold winter day for daydreaming about next year's garden.
It's always fun to see which plants have that "new for spring" label plastered across their photos. But if you're like me—with limited space and time for experimenting with plants—you tend to think of "new" as anything that hit the market in the last five years!
Either way, you can get a sneak peek at recent introductions—and more intriguingly, what's coming—by checking out the web sites of various growers and trial gardens that test plants before they're made available to the nursery trade.
Here are six plants that caught my eye:

'Sunshine' ligustrum: This fast growing shrub makes a perfect low-growing hedge with two distinct advantages—its bright golden evergreen foliage and, for us allergy sufferers, the fact that it doesn't bloom.

'Black Coral' colocasia: This elephant's ear offers probably the darkest foliage you can find – high-gloss jet black leaves – and a medium height of about 3 feet. Pair it with chartreuse or pink, if you really want to show it off!

'Lemon Lime' nandina: Brighten any dark space with this heavenly bamboo offering new growth that's a unique limey chartreuse as it emerges in spring before fading to a grass green.

'Sweet Carolina' caladium: A big boy that can take full sun, this fancy-leaf variety features a mottled background of dark green and chartreuse with pink spots. Other newer varieties of note: 'Summer Breeze' and 'Celebration'.
'Everillo' carex: One of the most exciting new additions for the shade garden, this ornamental grass sports bright golden evergreen foliage. It enjoys morning sun and forms the perfect complement to hostas and ferns.
'Delta Flame' crape myrtle: My favorite crape myrtle growing up was my aunt's 'Watermelon Red', so I've always been drawn to the red bloomers. This small tree, aptly named 'Delta Flame', bears dark red blooms complemented by unusual deep burgundy leaves.