Mega Kitchen Style on a Mini Budget
A keen eye and creative planning helped this Seattle homeowner keep reno costs way down. HGTV Magazine takes you inside.

Even though she'd spent years working as an architect and a designer, Tori Thames had never taken on a project in her own home. "I was always in big cities and stuck in apartments," she says. "It was hard to be a renter all the time and never get to customize my space." So when Tori took a new gig in Seattle, WA, and found a charming but in-need-of-work 1921 Craftsman bungalow, she jumped at the chance to buy.
High ceilings, custom molding, and tons of natural light were all selling points — but much of the house, including the kitchen, needed an overhaul. To keep the kitchen from swallowing up her entire reno budget, Tori got creative, swapping in thrifty materials for their spendy counterparts and adding unique touches to help off-the-shelf purchases feel high-end. The result is a deceptively budget-friendly kitchen packed with style. "Designing is so much about knowing where to spend money and where to be economical," Tori says. "The ultimate goal is to make it hard to tell which is which."
The kitchen's original enameled-cast-iron sink couldn't be saved, but Tori wanted to replace it with something that had a similar old-fashioned feel. This 10-inch-deep apron-front ceramic sink from IKEA fit the bill and the budget (it was $250). To keep the setup from feeling too quaint, she picked an industrial-style pull-down faucet for $250, also from IKEA. "It has the look of a commercial kitchen faucet, which could cost $700," says Tori.
Eager to take advantage of the huge windows — "The kitchen's best feature," says Tori — she had a contractor create a built-in bench full of hidden storage. The custom cushion is made from gray-and-white cabana-stripe Sunbrella fabric. It was a splurge that's paid off, thanks to its imperviousness to coffee dribbles and wine splashes. Pricey vintage finds, like the Hans Wegner wishbone chair, are mixed with more affordable picks, like the West Elm globe pendant and the mid-century-style table from Dot & Bo.
When Tori pulled up the kitchen's old vinyl flooring, she'd hoped to find the same beautiful hardwood that's in the rest of the home. She did, but the boards were damaged beyond repair. Rather than replacing them, she installed matte-finish ceramic tiles by Merola from The Home Depot to impart the look of expensive stamped concrete at a fraction of the cost — just $4 per square foot.
Since the floor is pretty busy, Tori kept the walls simple with white paint (All White by Farrow & Ball) and white subway tiles. To help the tiny space feel bigger, she decided on a smaller-than-standard size for the tiles from Anchor Bay Tile — they're just 1 ¾ inches by 3 ¾ inches, compared with the usual 3-inch-by-6-inch kind. Behind the sink the tiles extend only partway up the wall — another money saver.
Ready-to-assemble cabinets from IKEA look not-too-basic thanks to custom touches — Tori ordered glass fronts instead of wood for the uppers and had her contractor customize a soffit that makes them look built in. To the left of the range (another IKEA buy), 5-inch-deep recessed shelves squeeze extra storage out of the space. As for the counters: "My heart was set on marble, but I couldn't justify the cost," she says. So Tori chose a 1¼-inch-thick solid surface (Bleached White by Formica) that's flecked with iridescent specks.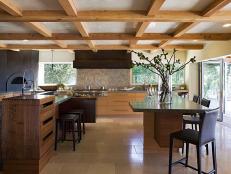 Learn to make a spending plan so your renovation won't be a wallet buster
San Francisco designer Tineke Triggs makes a smaller home feel more spacious by creating a light and airy great room.
FINNE architects worked with a homeowner who wanted to open up her dark, cramped kitchen. The new space has a contemporary feel to it and an open floor plan that shares space with the dining room. Design elements including elm wood and pendant lights were used to unify the spaces.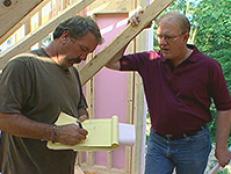 Here's how to set and stick to a realistic kitchen remodel budget.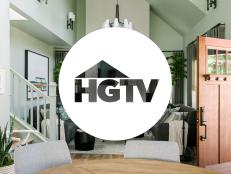 Define work zones for each task you will do in the room, like cooking, supply storage and food prep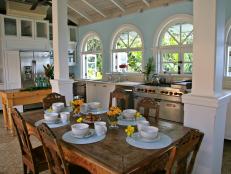 Get the info you need on kitchen accessories and decorating ideas, and get ready to add some functional and stylish elements to your kitchen design.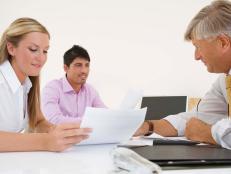 Expect nearly a third of your budget to go for cabinets and hardware.
Managing the amount you spend on your project is easy if you follow these rules
Designer Karen Needler shares her story of a small kitchen remodel featuring pro-quality appliances and floor-to-ceiling cabinetry.
Architect Ben Herzog applied his skills to his own kitchen and dining room, creating a space where family and friends love to gather.