Get Your DIY on at Disney
Walt Disney World's Epcot International Festival of the Arts features workshops and seminars with artists from around the world. Learn skills such as how to create mosaics with food, fold traditional paper blossoms, carve watermelons and more magical crafts.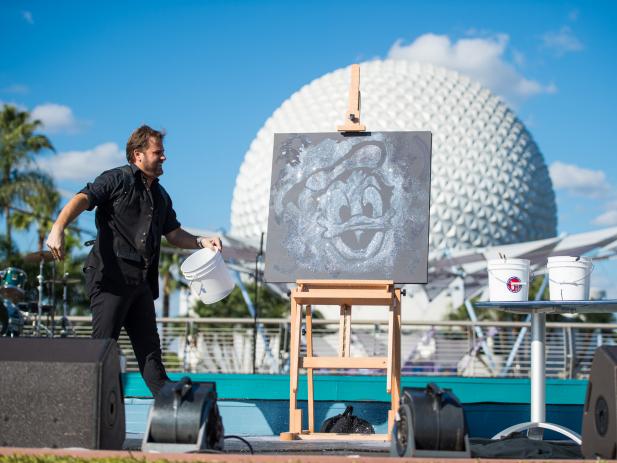 Disney Chalk Art
Disney artists will showcase their talents, like chalk art, during the Epcot International Festival of the Arts at Walt Disney World Resort. The 2nd annual festival combines visual, culinary, performing arts and live performance art daily from Jan. 12-Feb. 19, 2018.

At HGTV, we love the Epcot Flower and Garden Festival but there's a new festival at the park that we love just as much. In its second year, the celebrates all things artistic, from Disney Broadway performances to learning how to animate. What's most impressive is the dozens of DIY and craft sessions with Disney artists. The festival runs until Feb. 19 and the final week is chock full of inspiring, hands-on . Here are our festival favorites.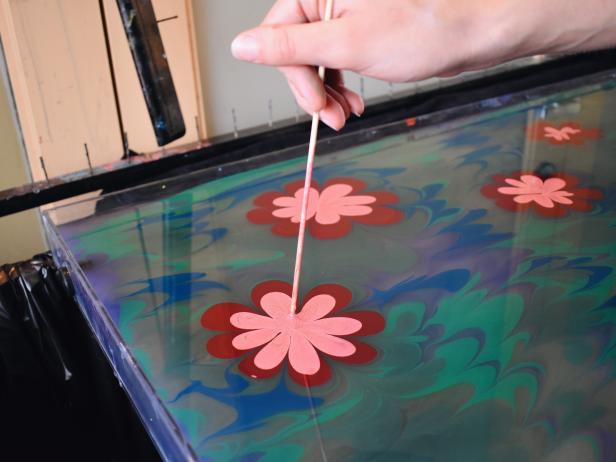 Art Marbling
Artists at the Epcot International Festival of the Arts show guests how to make floral designs with art marbling.
Local Orlando company transports you to ancient Japan for a display of Suminagashi, an art technique with floating pigments. You'll be mesmerized by how you can manipulate the floating paint into hundreds of designs. And after you create your pattern, you can transfer the design onto a one-of-a-kind silk scarf.

Take your arrangements to the next level with a workshop in floral design. You'll learn basic design principles and create a Disney-inspired arrangement to take home. Festival designs include arrangements inspired by Mickey Mouse, Finding Nemo and a special bouquet honoring Epcot's 35th anniversary. But we're most excited about the workshop on Valentine's Day featuring upcycling techniques and ways to use alternative materials in floral arrangements.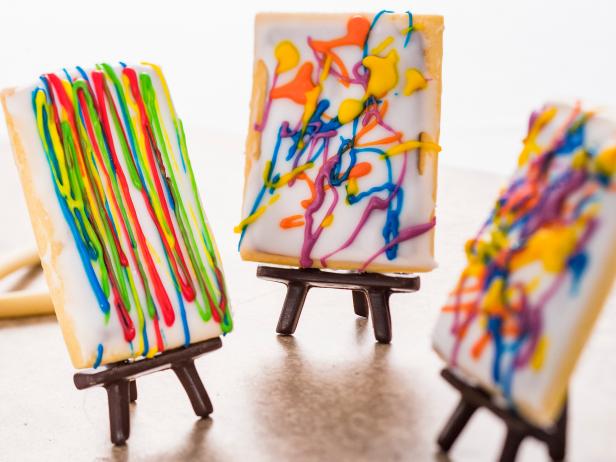 Pop't Arts
More than a half a dozen specially-created food studios offer a wealth of artistic, culinary delights at the Epcot International Festival of the Arts, such as this pop't art sugar cookie from the Pop Eats! Food Studio.
Learn tricks that will wow guests at your next party with sessions on pancake art and watermelon carving. And for Instagram pros, you don't want to miss the latte art demonstration on Feb. 17. If these sessions make you hungry, there are tons of art-inspired bites around the park, from Mondrian-esc cake to splatter-painted Pop't Arts.

Learn From Disney Artists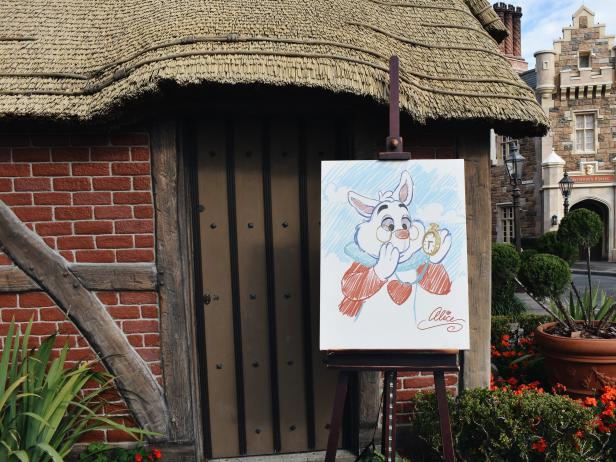 Learn How to Draw Like an Animator
Disney artists share their skills with guests at the Epcot International Festival of the Arts at Walt Disney World.
If you've always wanted to work at Disney, you'll love these sessions. Learn animation basics, paint a watercolor still life, see how character topiaries are made for the Epcot Flower and Garden Festival or take a peek inside a Disney Imagineer's sketchbook. You can also schedule an exclusive four-hour workshop with a Disney artist. On Feb. 16, you can paint around the world at Epcot before World Showcase opens. Just having the park to yourself is a perk!

This year the festival has included numerous, hands-on workshops with take-home keepsakes from teapots to burlap wreaths. The festival even features a calligraphy seminar with a hand-lettered alphabet to take home and use on future projects. But we're most excited about the sweetheart-inspired string art workshop on Valentine's Day.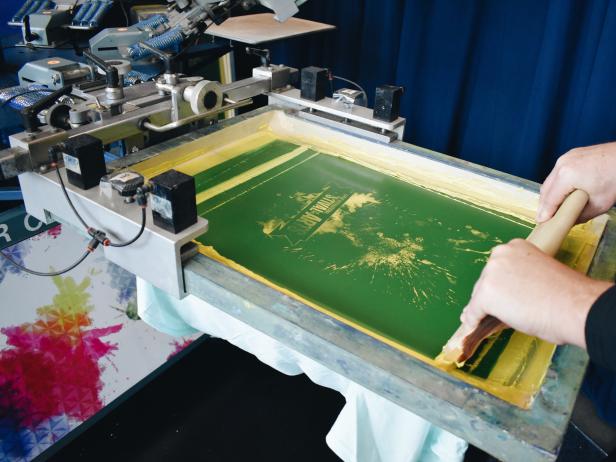 Screen Printing at Disney
Orlando artists, like custom screen printer Enemy Ink, showcase their talents at the Epcot International Festival of the Arts.
Ever wonder how designs are transferred onto things like posters and t-shirts? Learn all about the custom, printing process from local Orlando screen printers . You can visit their setup in Future World and see how various colors and designs are transferred onto t-shirts. Design your own custom shirt for a one-of-a-kind souvenir.

There are so many paper craft sessions this year, from making your own blossom to the art of paper quilling to even upcycling your park map into a beautiful piece of art. Don't miss the 3D paper crafting session on Feb. 15. Guests will learn how to make a shadow box with 3D paper artwork.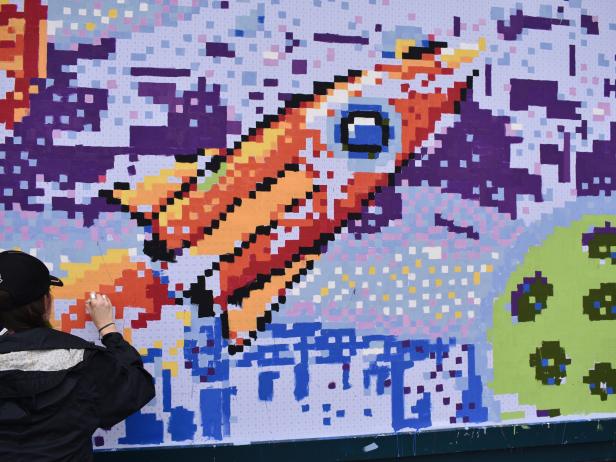 Help Paint a Mural at Disney
You can help create a giant mural with your favorite Disney characters at the Epcot International Festival of the Arts.
Take part in a community mural inspired by your favorite Disney characters. In this giant paint-by-number, you'll receive a color with a corresponding number. Find 10 of your squares and paint. It's fun to step back and watch the characters come alive. When you exit, you'll receive a free postcard with the final mural design to commemorate your visit.

Love Old World design? Guests can learn about craftsmanship throughout history, from casting bronze to wood carving to live demonstrations with a master basket maker. If you want to get the look at home, the "Making the New Look Old" seminar teaches DIY techniques to age wood and other materials.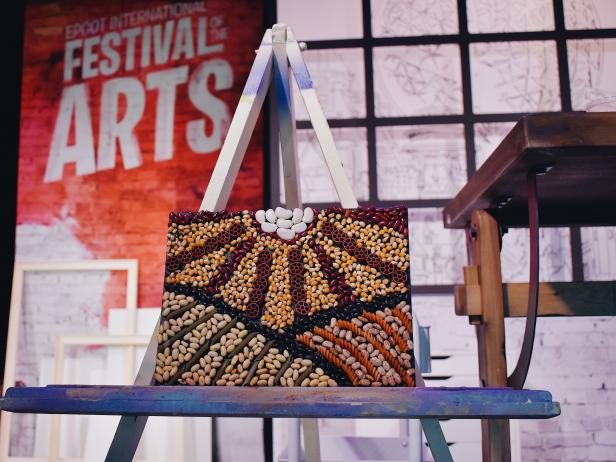 Organic Mosaics
Guests can take art workshops, like mosaics with dried food, with Disney artists at the Epcot International Festival of the Arts.
In addition to colorful mosaics you can spot throughout the park, the festival offers seminars in the art form, such as a lecture all about stained glass. If you love the castle in Beauty and the Beast, you'll love this seminar about the process of designing and constructing glass hangings. I attended a hands-on workshop and created my own organic mosaic. I had so much fun playing with dried pasta and beans to create a beautiful sunrise over country fields.