9 Valentine's Day DIYs You Can Do in 30 Minutes or Less
It's not too late to show your sweetheart you care.

Oops, you did it again. You forgot today is Valentine's Day, and you don't have anything to give your loved ones. You still have time to show you appreciate them. Keep reading for our best last-minute ideas, whether your Valentine is a significant other, your kids, parents or friends.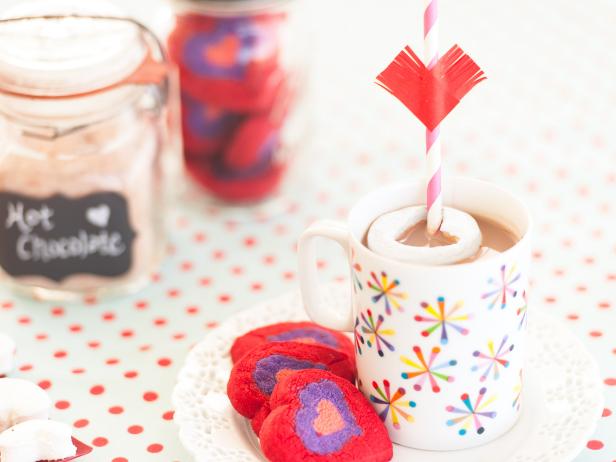 Original_Liz-Gray-Valentines-Day-Marshmallow-Hot-Chocolate-Beauty-Heart_s3x4
Dress up regular hot chocolate with an easy, DIY Cupid's arrow made with a paper straw and colored tape. Cut a heart shape out of a marshmallow, and add store-bought cookies for a delicious gift they'll love.
Original-Marianne-Canada-Crafternoon_Valentines-Day-Candy-Necklace-beauty_h
Kids and adults alike will like this sweet surprise. Make a necklace out of candy, and print our free patterns for that extra touch.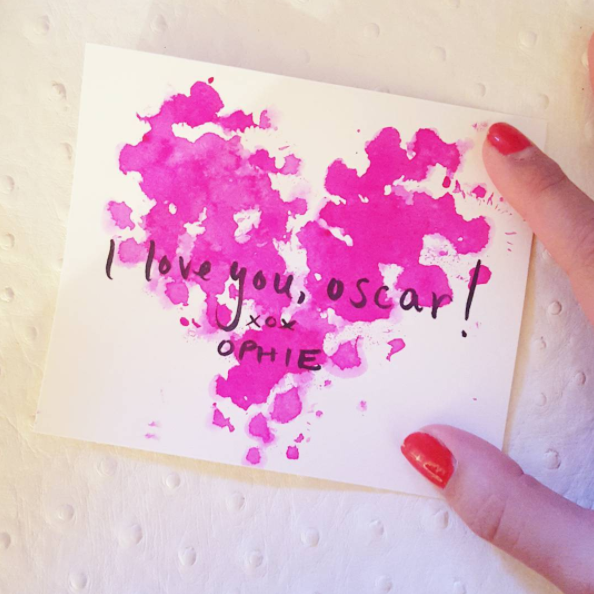 Who's to say your furry friend can't get in on the Valentine's Day fun? Roxy Te Owens of suggests making custom paw-print valentines by painting your pup's paw and pressing it onto a card for that special someone. Note: Be sure to use non-toxic washable paint.
Valentine's Cookie Decorations
04:52
Crafternoon's Marianne shows us how to decorate Valentine's Day cookies four different ways.
Watch how to decorate store-bought sugar cookies four easy ways, or make the cookies from scratch.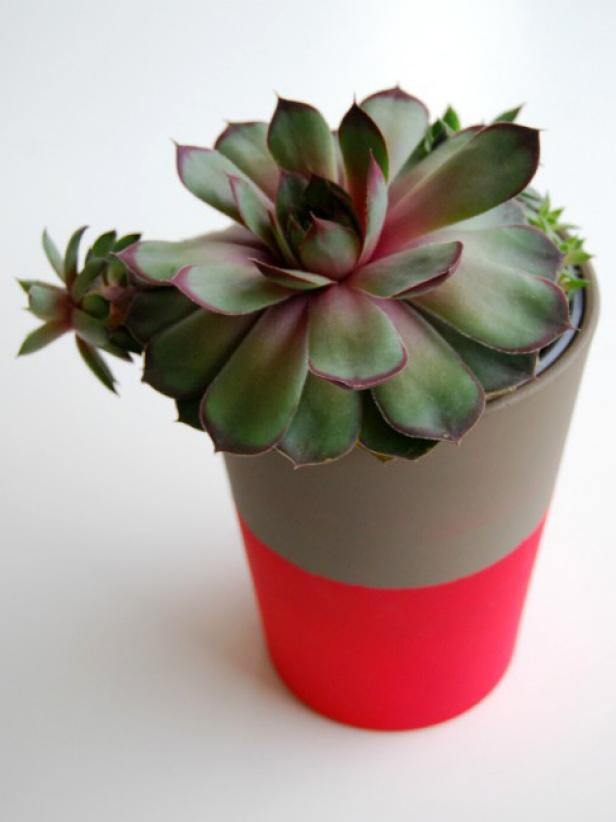 CI-Lexy-Ward_Neon-Dipped-Flower-Pot-Succulent_s3x4
Photo courtesy of Lexy Ward of The Proper Pinwheel
Add color to a regular flower pot with painter's tape and paint, and place store-bought succulents or flowers inside.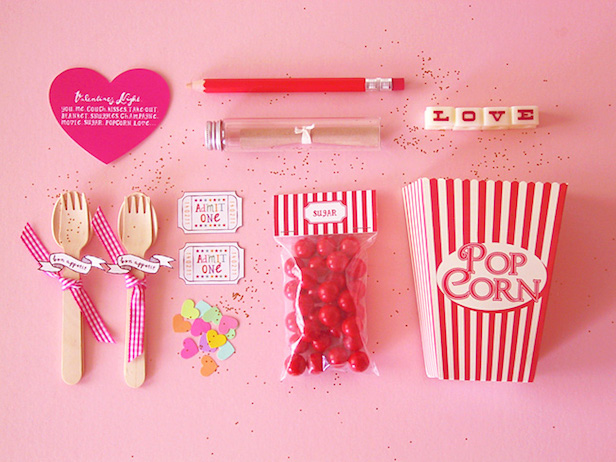 Amy Moss, Eatdrinkchic.com
This year, skip the fuss and prix-fixed menus. Roxy Te Owens of suggests picking out your favorite rom-com, popping a bottle of champagne (and some popcorn!) and hosting a cozy couch picnic for two.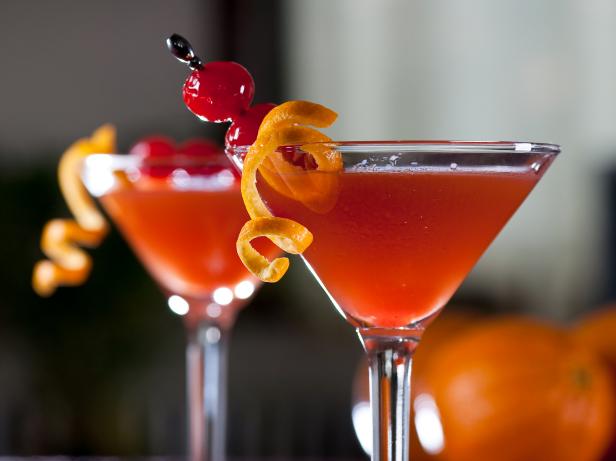 Romeo and Juliet Cocktail
Make your loved one their favorite cocktail, or try a 'Romeo and Juliet' made with tequila and raspberry liquor.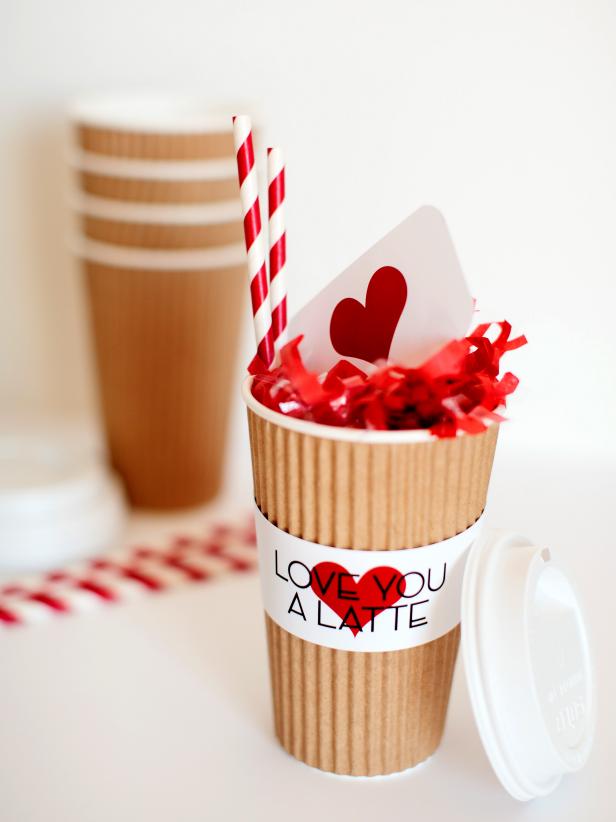 CI-Rennai-Hoefer_Valentine-latte-coffee-cup_v
A gift card may not sound thoughtful, but it's all in the packaging. Ask for a cup from the coffee shop, and fill with tissue paper, paper straws and the gift card. Print our free 'Love You a Latte' pattern.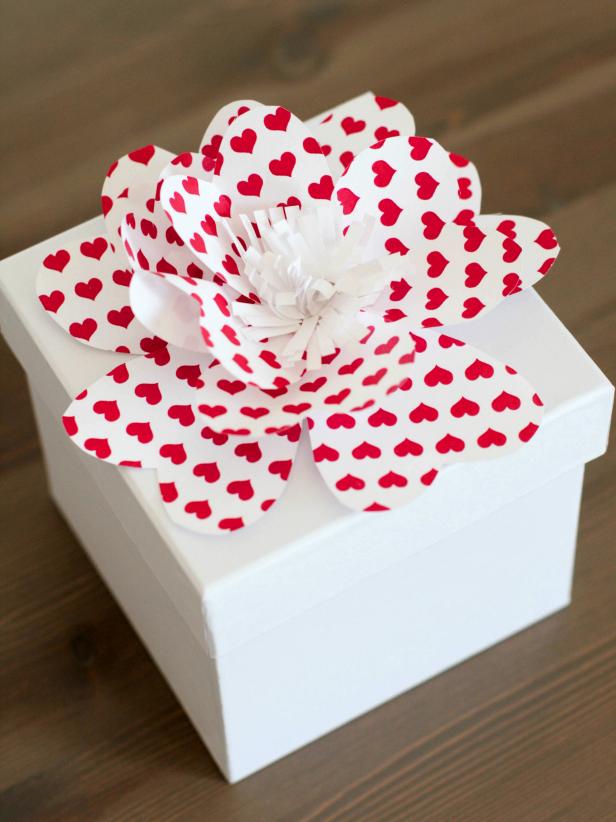 CI-Rennai-Hoefer_Valentine-kid-craft-gift-box-bow_v
Already have a gift? Make the wrapping as special as what's inside with easy paper flowers.