12 Tiny Desks for Tiny Spaces (for Every Budget!)
Whether you're looking for a space-saving wall-mounted desk or a calorie-burning stand-up desk, we've got you covered.

As many of us commit to new projects or yearly goals, setting up the perfect home office may be on the brain. But this can sometimes feel like a challenging task for those who happen to have tiny spaces. If you happen to be in the like me, then you may have realized that the key to creating your home office is finding the perfect tiny desk.
Take a look at my favorite finds for every design style, listed in order from lowest to highest price.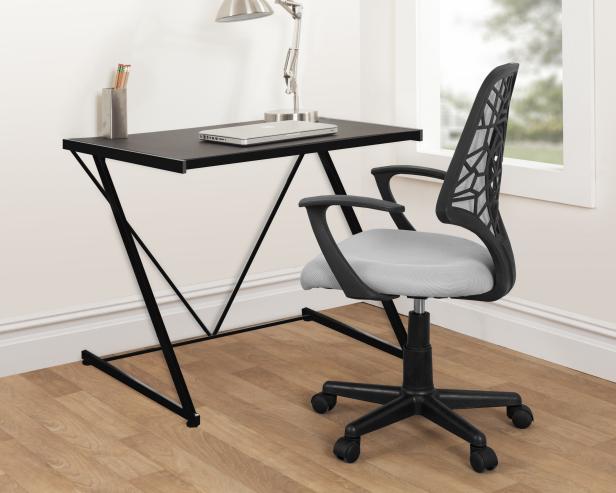 If you need a temporary or more portable solution, this inexpensive z-shaped desk is perfect. This would work well in a dorm room or in an unused corner of virtually any space in your home. It could also work as a side table if you need it to do double duty.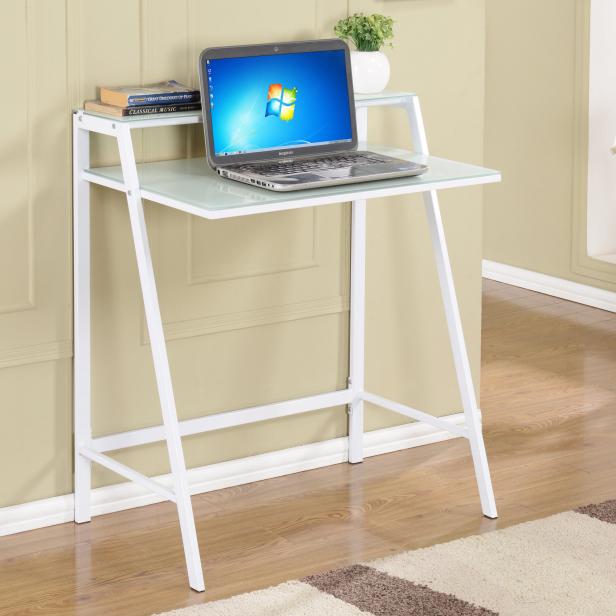 A simple writing desk is a great choice for a more modern space. With a tempered-glass top, it provides a great surface for your laptop or for doing homework. The extra shelf allows you to keep any essentials easily accessible.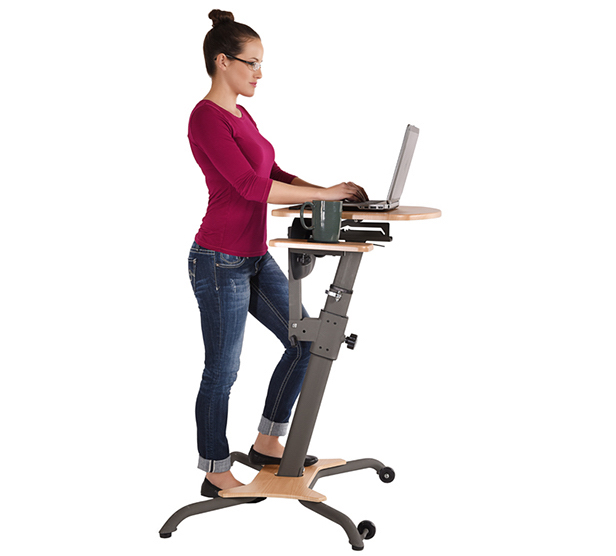 For those who really want to embrace the idea of a stand-up desk, this workstation has your name written all over it. There's a small, fold-out bench for times when you do want to sit down. Otherwise, this desk is designed to give you the full health benefits of switching over to a stand-up work environment.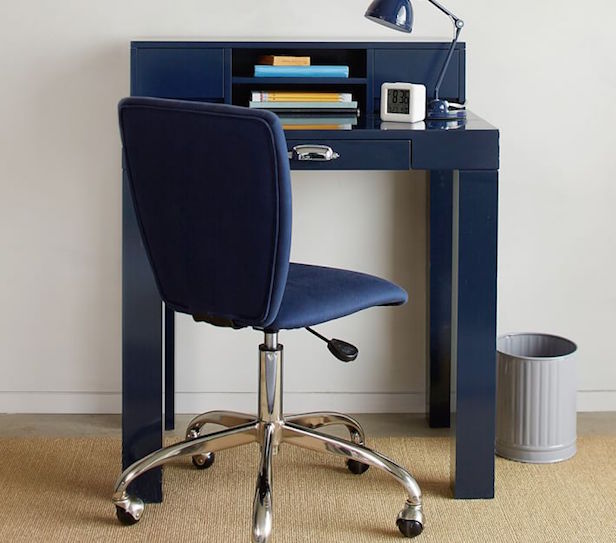 Here's a fun, low-profile desk in the classic, Parsons style. This would work well with almost any type of decor, and it would be a great choice for anyone who is looking for a nice splash of color in their home office.
5: Fold-Out Convertible Desk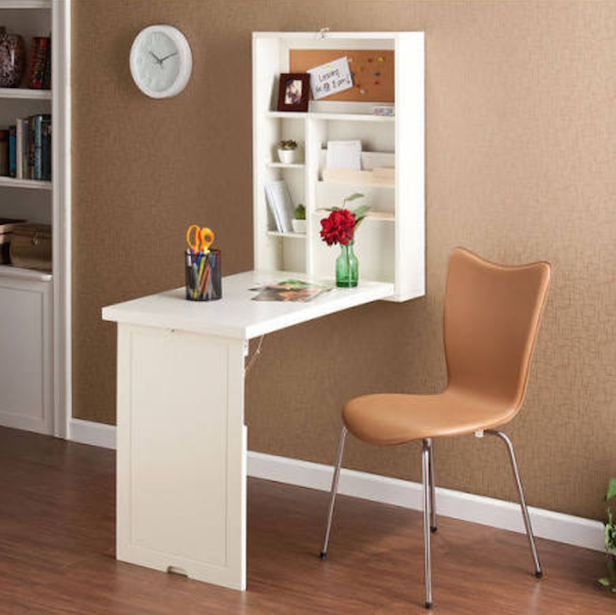 Mounted to the wall, the desk appears to be a simple cabinet when not in use. However, once opened up, you have a great desk solution with additional shelves for storage.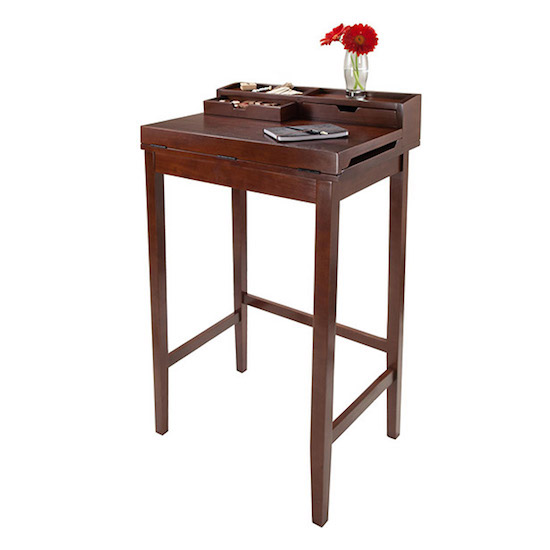 If you prefer to work at a desk either standing up or sitting on a stool, this high-top desk would be a perfect solution for you. The desk folds out to give you even more workspace, and there are two tiny drawers to store essentials.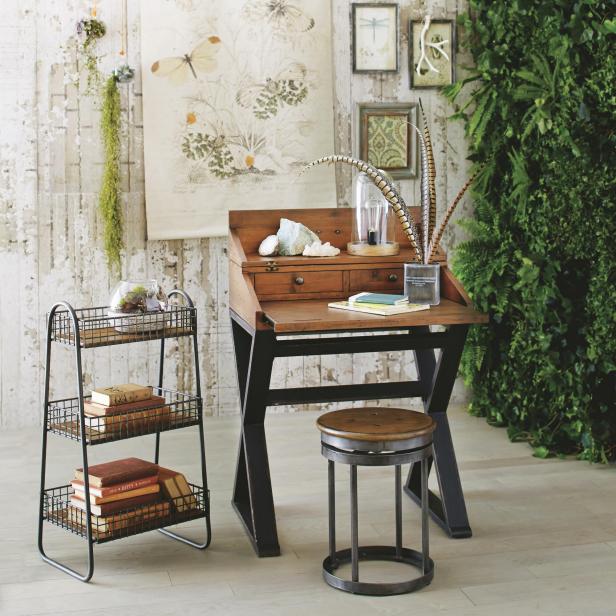 This pretty, wood secretary folds down into a traditional side table when not in use. This would be a great solution for anyone who really has no space for an office but still needs a spot to do some work. You could keep this in your living room next to your sofa, for example, and open it up into a desk any time you needed to get some work done.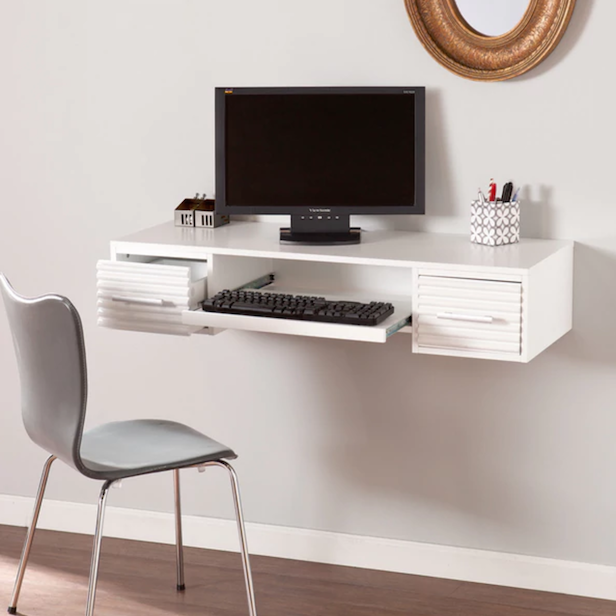 With a pull-out keyboard tray and two drawers, this is the perfect solution for anyone who needs to set up their desktop computer in their office.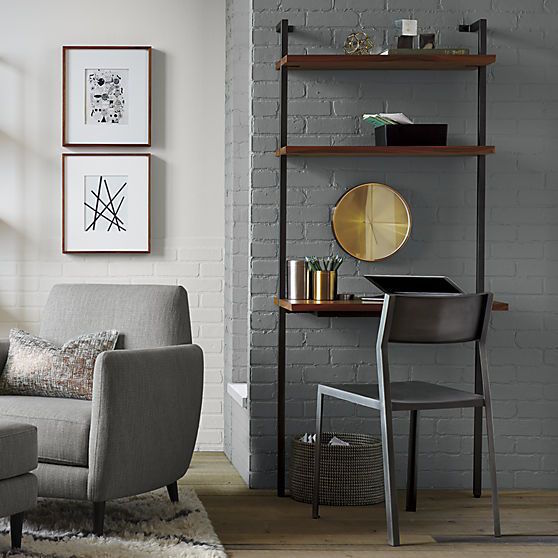 One of the best solutions for tiny home offices is a leaning desk. This piece has a slim footprint and could work in a corner, kitchen nook or in a larger closet. You could even choose a stool if you don't have enough room for a standard office chair.
10: Midcentury Mini Secretary
This midcentury modern-inspired secretary would work well in a corner or nook anywhere in your home. The door allows you to keep any messy papers or items hidden away. And at only 15 inches deep, you won't need a lot of room to add this to your space.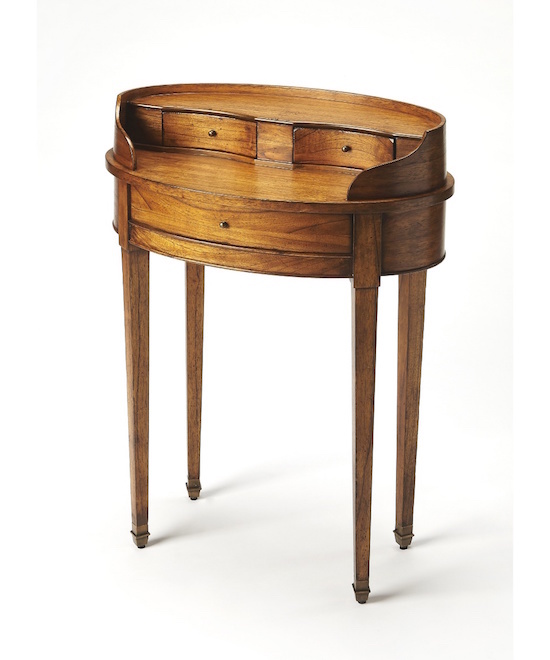 This pretty, antique-inspired writing desk could work great next to a bed (instead of a bedside table) or tucked behind a sofa. If you're looking for a double-duty piece, it would also work beautifully as a vanity.
12: Modern, Wall-Mounted Desk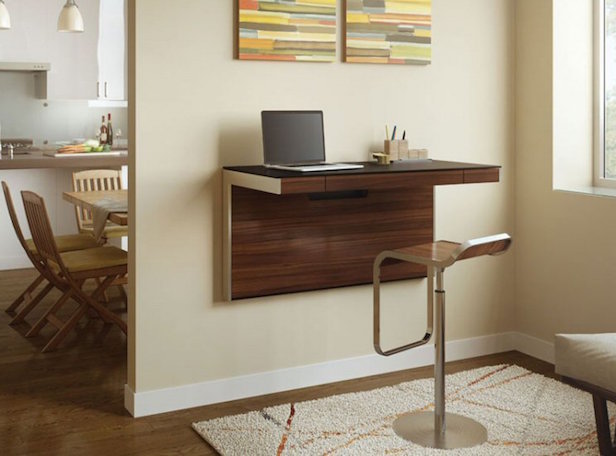 This wall-mounted desk is available in several different wood finishes and even includes a hidden intelligent wire and cable management feature. You can install this desk at varying heights, depending on your preference of a standard sit-down desk or a stand-up desk.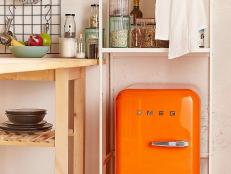 Clear the clutter with smart (and chic!) storage solutions.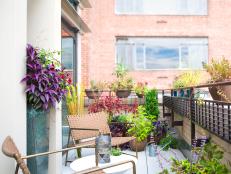 You can still add style to the tiniest of spaces.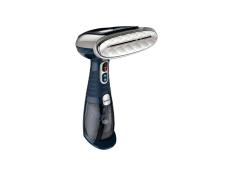 Tiny tech is on the rise!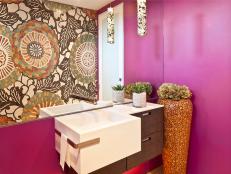 Spice up your small loo with bold hues.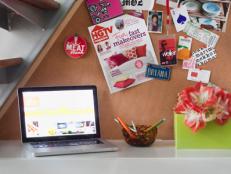 Create a streamlined, custom floating desk that is aesthetically pleasing, efficient and packed with storage with these easy instructions.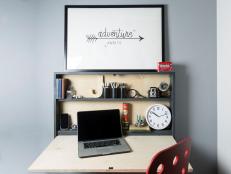 Whether used for saving space or just a great way to disguise clutter, this hanging, folding desk is a clever work space solution for the bedroom.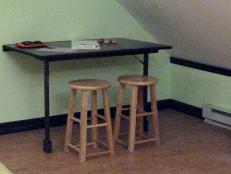 This easy-to-make desk is the perfect storage solution for a tiny office or playroom.
Designer Jarret Yoshida transforms a tiny New York City apartment into a chic living space with stylish storage solutions.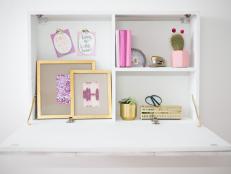 The perfect petite workspace for a small home or apartment, this chic DIY desk drops down when you need it and folds away when you don't.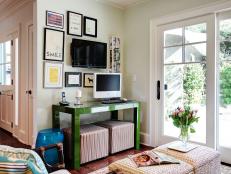 These tiny workspaces don't skimp on style.