15 Things Every Wes Anderson Fan Needs, Straight From the Silver Screen
Yes, pink princess phones and Khaki Scout tents count as necessities, thank you very much.

Wes Anderson's films are a feast for the eyes. From their charming color palettes and vintage sets to their deliberate, symmetrical composition, each one is carefully crafted and utterly fantastic. It's no wonder why the director is celebrated for his whimsical cinematic style.
Needless to say, we love the eye candy, and today presents the perfect excuse to treat ourselves. In honor of Wes's birthday, we've rounded up all the colorful must-haves that Anderson fans will want to snag ASAP.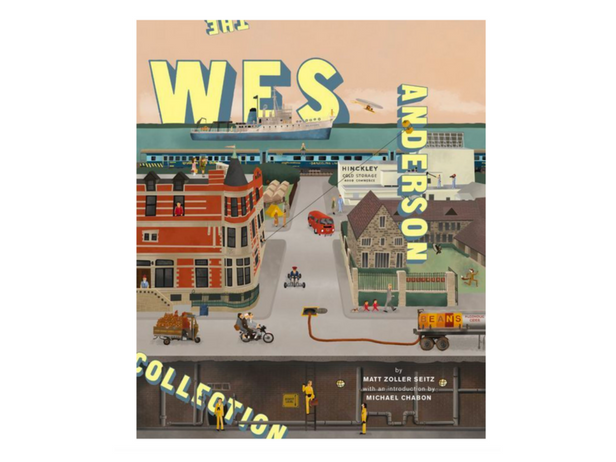 Wes Anderson Collection Book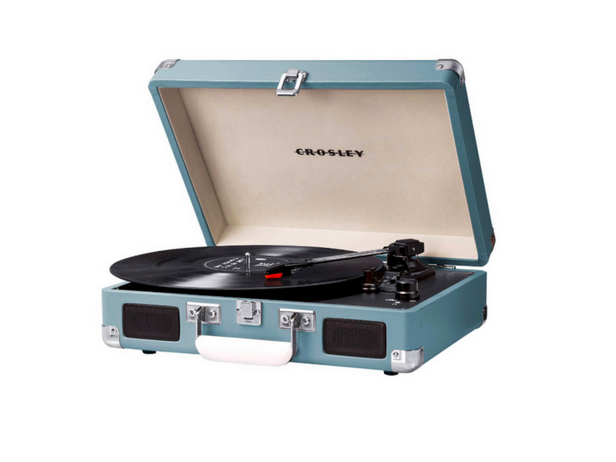 Crosley Cruiser Portable Turntable in Arctic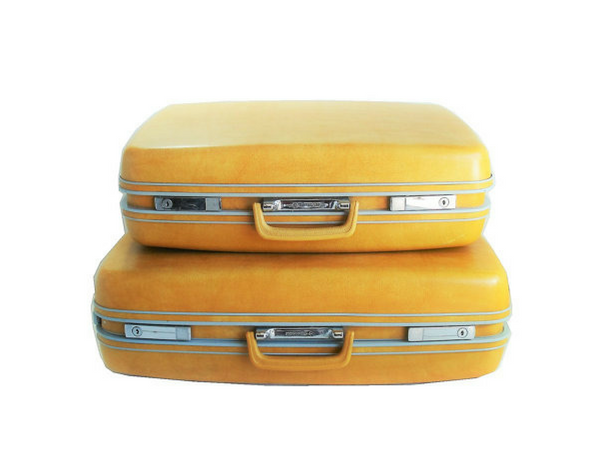 Vintage Yellow Samsonite Suitcases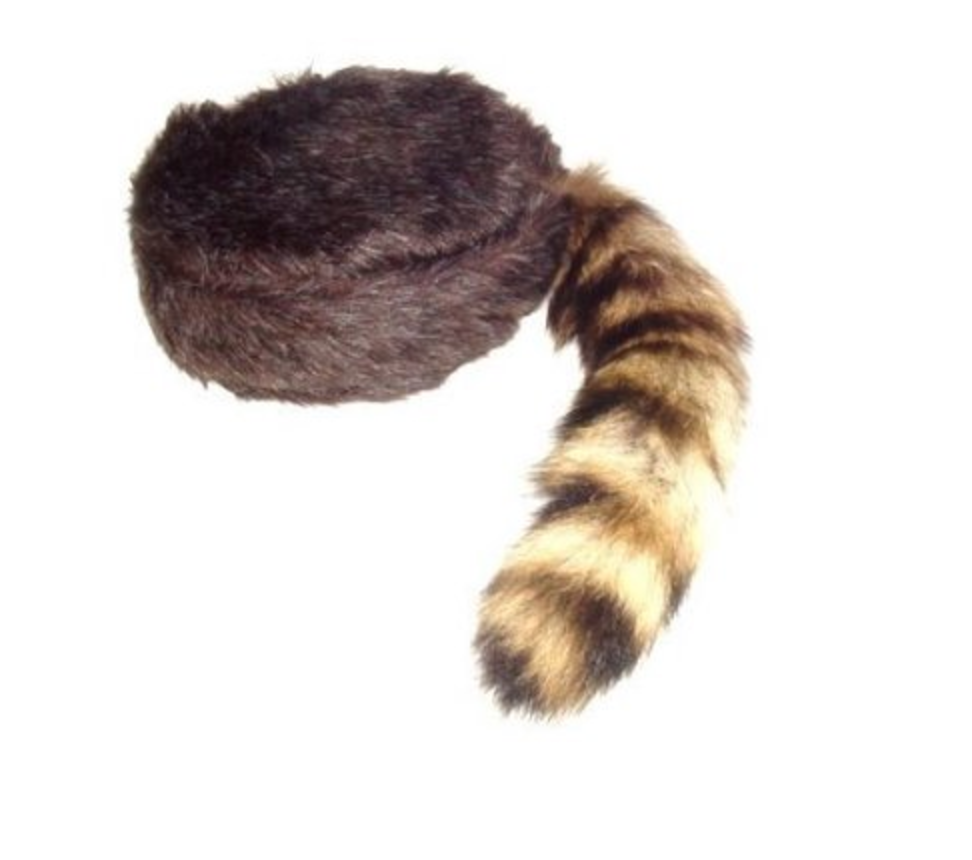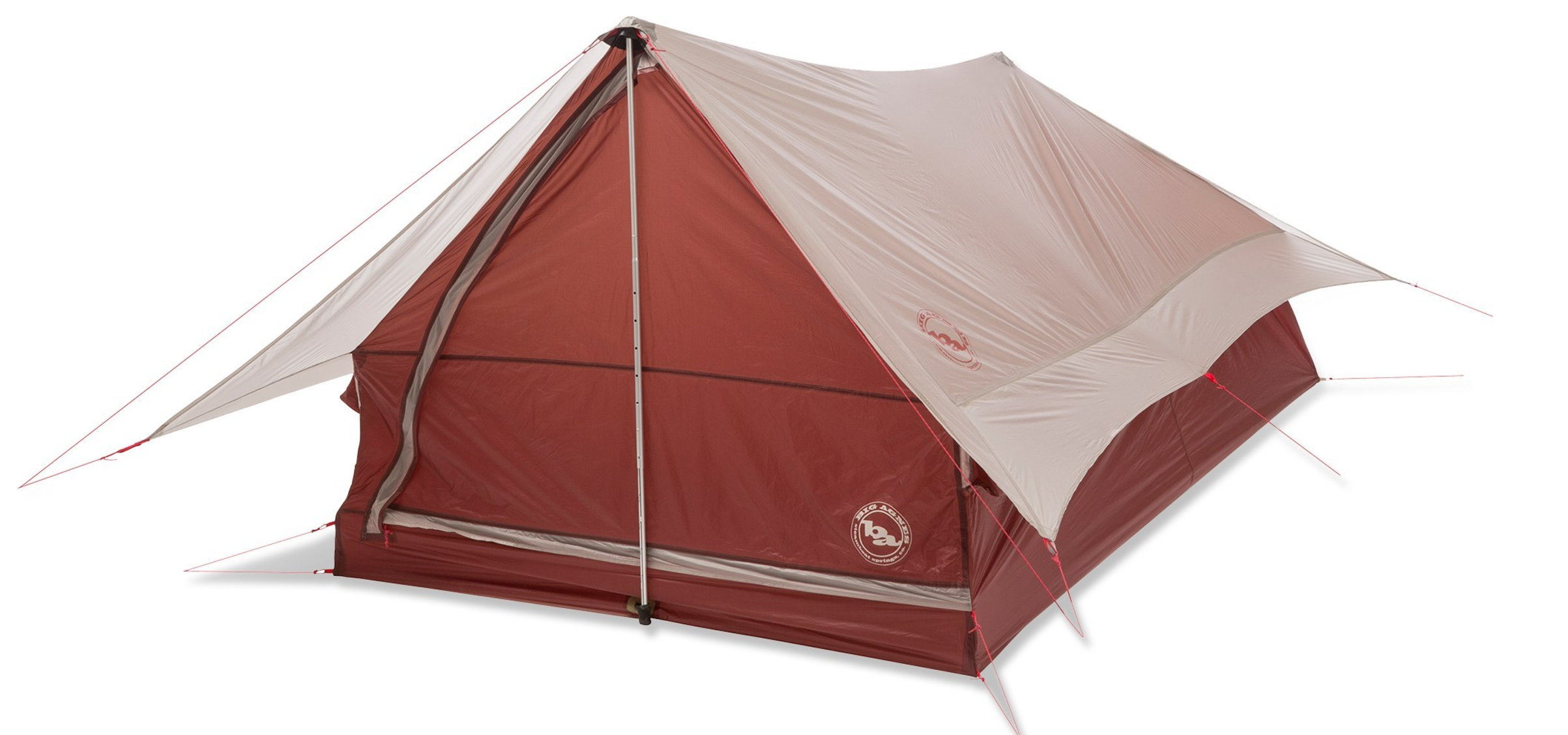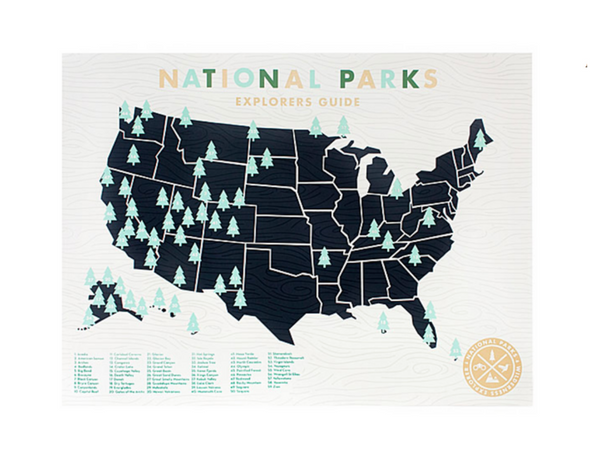 National Parks Explorer Map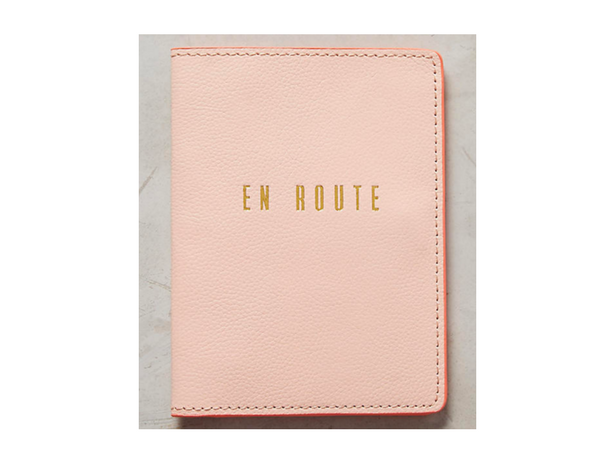 En Route Pink Passport Holder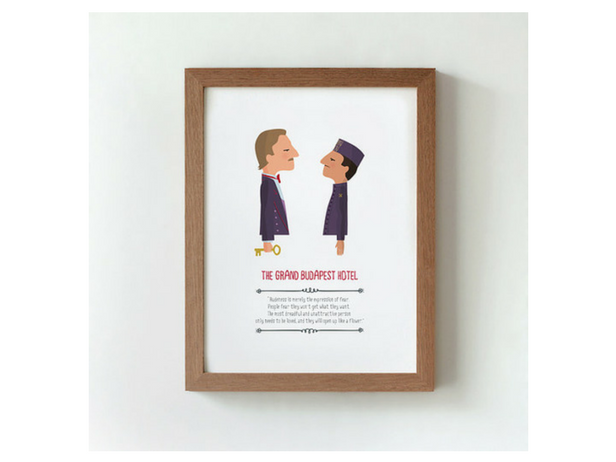 Grand Budapest Hotel Print
Darjeeling Limited Drawstring Bag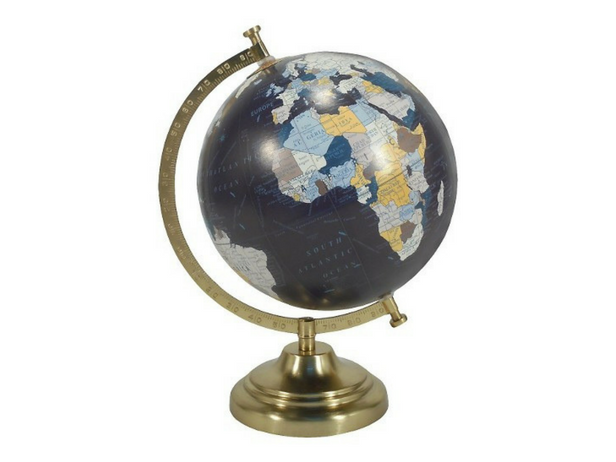 Desktop Globe With Gold Threshold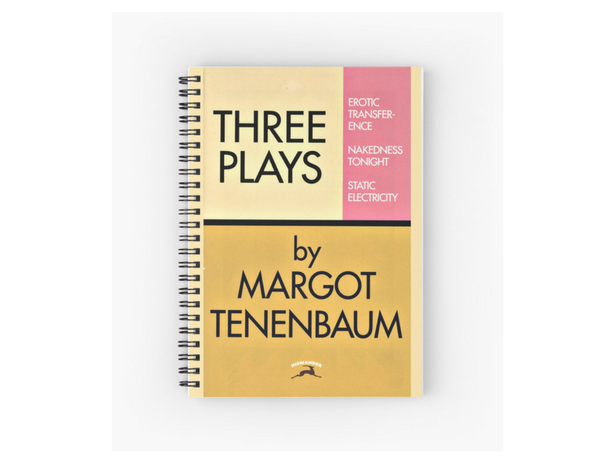 Three Plays by Margot Tenenbaum Notebook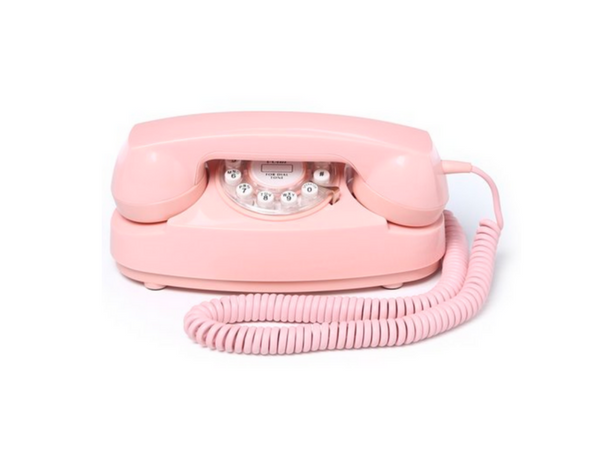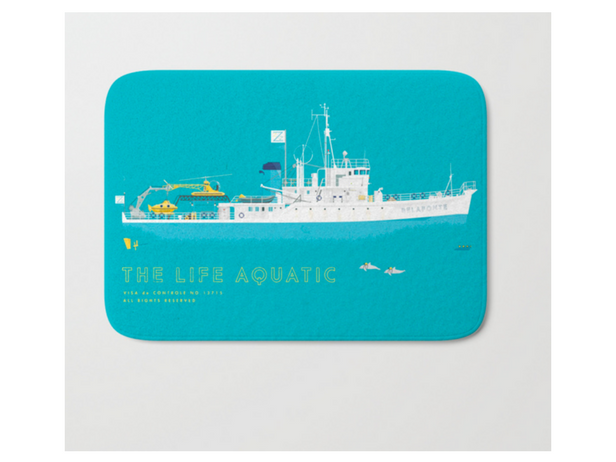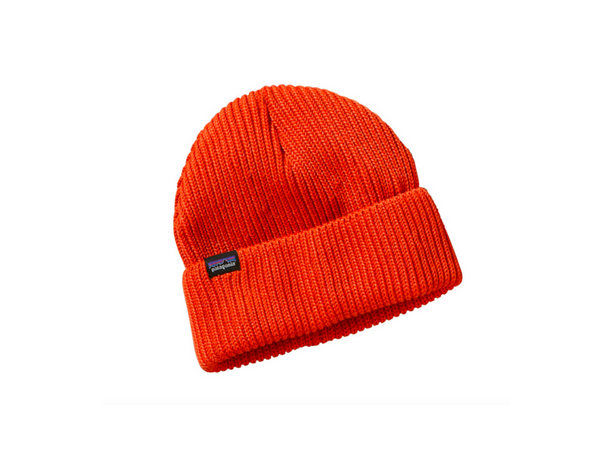 Red Patagonia Fishermans Beanie
For the Bob Ross Fan
Pay homage to the late Bob Ross and The Joy of Painting with a fun, nostalgic addition to your houseplants. $24;
For the 'Stranger Things' Fan
In this Monopoly game inspired by Stranger Things, Will Byers has gone missing. You and your friends can choose an '80s-inspired token or one "ripped from the Upside Down" to move around the board trying to find him. $24.99;
For the 'Star Wars' Fan
Bring your love of Star Wars into the kitchen with these intergalactic, nylon spatulas. $49.95;
For the Hip-Hop Fan
Rapper's Delight: The Hip Hop Cookbook features 30 recipes inspired by your favorite hip-hop artists like the Wu-Tang Clam Chowder, Public Enemiso Soup and Run DM Sea Bass. It's a true must-have for anyone with a love for cooking, music or illustration. $13;
For the Hello Kitty Fan
Mix and match these sweet Hello Kitty studs to show off your love for Miss White. $16;
For the 'Outlander' Fan
For the true Outlander fanatic, this hand-pressed t-shirt is a must-have accessory. A method of all-over dye sublimination is used so that 40,000 words of author Diana Gabaldon's original 1991 text cover the entire shirt. $34;
For the Beyonce Fan
Channel your inner Queen Bey by adding this shiny, gold desk plaque to your workstation. Maybe it will inspire you to pack just as much power into your day as Beyonce does. $29.99;
For the 'Friends' Fan
Could Monica and Rachel's apartment BE any more perfect? For the design geek who also happens to love these six besties, take a look inside the floorplans of all four apartments. Then ask yourself: How did they afford the rent?! $143 (set of four);
For the Peanuts Fan
Sixty-seven years after their debut, the Peanuts gang adds a dose of charm and whimsy to the classic Coach brand with these Snoopy-inspired designs. $85;
For the Harry Potter Fan
When you're not defending Dementors, wear this hand-stamped cuff branding your go-to spell when things get dark. Starting at $24.50;
For the Meme Fan
Compete with friends and family to create the funniest and most inappropriate memes. $29.99;
For the 'Parks and Recreation' Fan
Ben may not get the appeal of Li'l Sebastian, but we do! For the serious Parks and Recreation fan, this Pawnee Harvest Festival t-shirt is a must-have to honor Leslie's hard-working efforts. $22.95;
For the 'Game of Thrones' Fan
Have you ever wondered what it would be like to attend a feast at Winterfell? Now, the mouthwatering dishes from across Westeros can be made in your very own kitchen with A Feast of Ice and Fire. $23.79;
For the Classic Nickelodeon Fan
For '90s kids, Nickelodeon shows taught us everything we need to know about life and love. This classic Rugrats sweatshirt will bring back all of your favorite childhood memories. $19.99;
For 'The Office' Fan
A true Office fan will recognize these 16 silhouettes in an instant. Starting at $21.67;
For the Handy(wo)man + Comedy Fan
This inside look at actor and comedian Nick Offerman's Los Angeles woodshop will have you making kazoos, mustache combs, bottle openers and more. $22.40 (hardcover);
For the Lisa Frank Fan
You may not need a Lisa Frank school folder, but you do need a unicorn sprinkles shaker. Just because. $10;
For the 'Saved By the Bell' Fan
Were you and your friends envious of the gangs' summer "working" at the Malibu Sands Beach Club? You can finally grab a souvenir tee and pretend you were lifeguarding on the Pacific Coast and throwing after-hours parties. $27.50;
For the 'Mean Girls' Fan
Poor, Regina. All she wanted to do was lose three measly pounds. (To those unsure, butter is most definitely not a carb.) $18;
For the '90s Fan
Bring the '90s back with this retro mug depicting the popular jazz design seen on disposable cups and bowls throughout the decade. $14.99;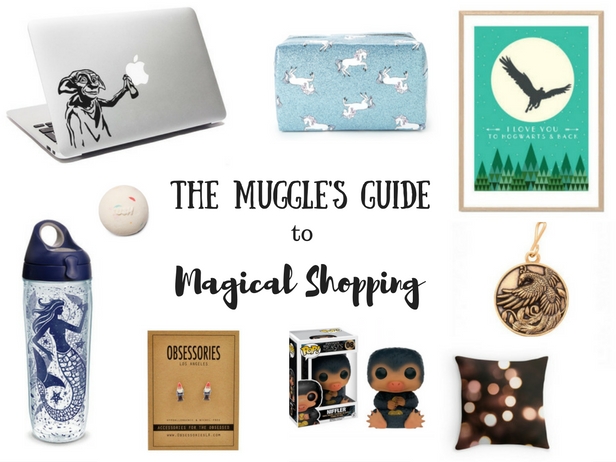 Enchant your favorite Harry Potter fan with these magical creature-inspired items.