Our Ultimate Planner Guide: Choosing the Perfect Planner + 19 Top Picks for the New Year
Head into 2017 on an organized note with our favorite planner picks.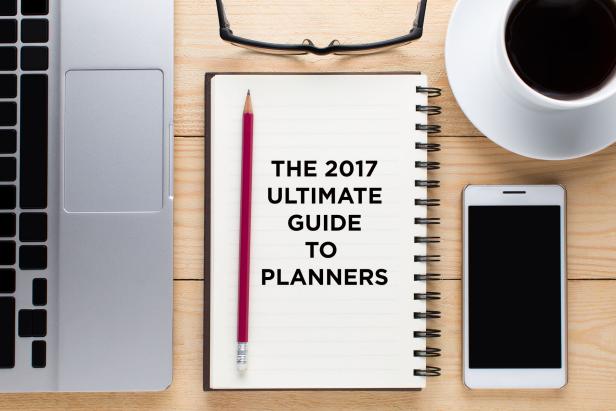 478870156
Cup of coffee with books on the wooden table
Tharakorn, iStock | Erica Reitman

If staying organized, motivated and on schedule is your goal in 2017, then it might be time for a brand-new planner.
If you're new to the world of paper planners, you may quickly become overwhelmed with all of the choices, options and variations. But don't worry — we've got your back.
We've researched, test-driven, compared and drooled over the best planners we could find to create our ultimate planner guide for 2017. Let's get organized — together!
CHOOSING THE PERFECT PLANNER
Here are some things to think about before taking the plunge with a planner:
1: Will you need to carry your planner around, or will it simply sit on your desk? If you're carrying your planner with you, you'll need a bag to fit it in. Don't forget to also think about the weight of your planner.
2: Do you like to customize your planners, or do you prefer one that is well-suited to your needs that you can leave as is?
3: Do you have specific needs for your calendar? Do you prefer a horizontal layout or a vertical layout? Daily pages, weekly pages or monthly pages?
4: In addition to your calendar, what other features woud you like your planner to have? Do you hope to use your planner for goal setting, meal planning or business planning? What about tracking your exercise or water consumption?
5: Remember that there is definitely some trial and error involved when choosing a planner. You may need to try a few different planners and styles before figuring out what works best for you.
Ring-bound planners are reminiscent of the three-ring binders you might remember from school. The rings open and close, allowing you to easily add or subtract any pages from your planner. They come in a variety of styles and materials, depending on your budget. They also come in a variety of sizes, depending on how much room you might need. The three most include pocket, personal and A5.
These Planners Are Good For... Anyone who has trouble making up their mind and loves the idea of complete flexibility.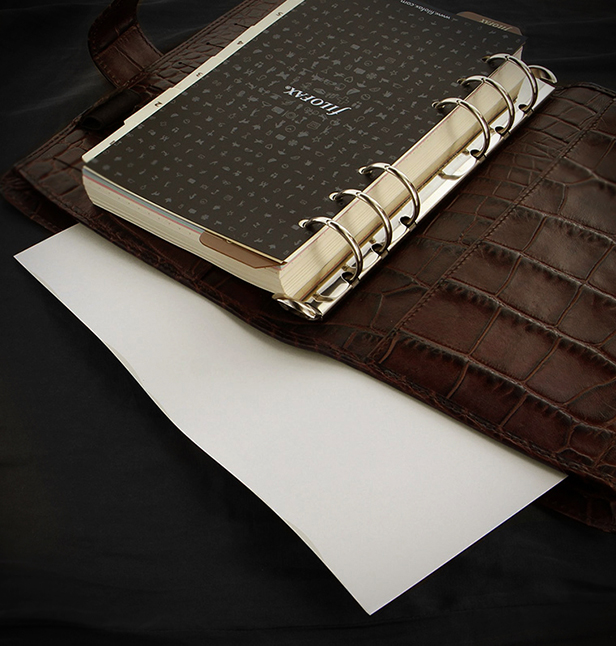 One of the OGs of the planner world, Filofax offers one of the most flexible and comprehensive planner systems of the bunch. They have a variety of different calendar inserts, as well as all sorts of additional pages, dividers, pockets and almost anything else you could dream up.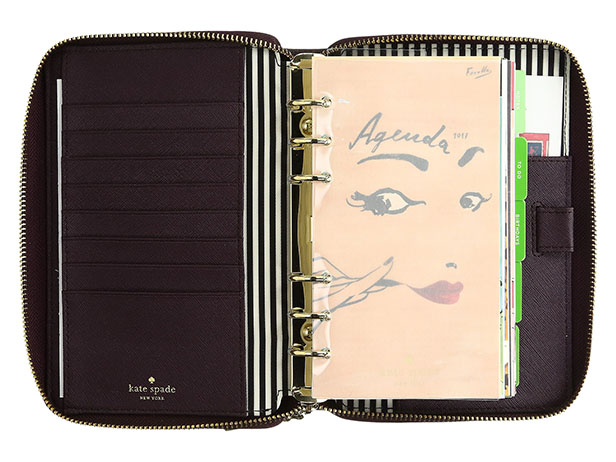 Designer Kate Spade has a series of chic, updated agendas that, while similar to Filofax, offer its own more fashionable take on planning. However, all of the Filofax inserts can still be used interchangeably, so if there's something missing from your Kate Spade planner, you can update it easily.
Like Kate Spade, Day Designer has expanded on the Filofax idea by offering some more thoughtfully designed options for inserts. Again, because the ring-bound system is so flexible, inserts can be used interchangeably (as long as you have the same size planner).
The largest category in the world of planners includes spiral-bound agendas. These planners are similar to spiral notebooks. They are much less flexible, in that it's trickier to add pages to this type of planner (though ripping pages out is much easier). However, unlike ring-bound planners, it's also much harder for you to lose any pages from your planner.
These Planners Are Good For... Anyone who wants an easy, all-in-one planner and doesn't care much about customization.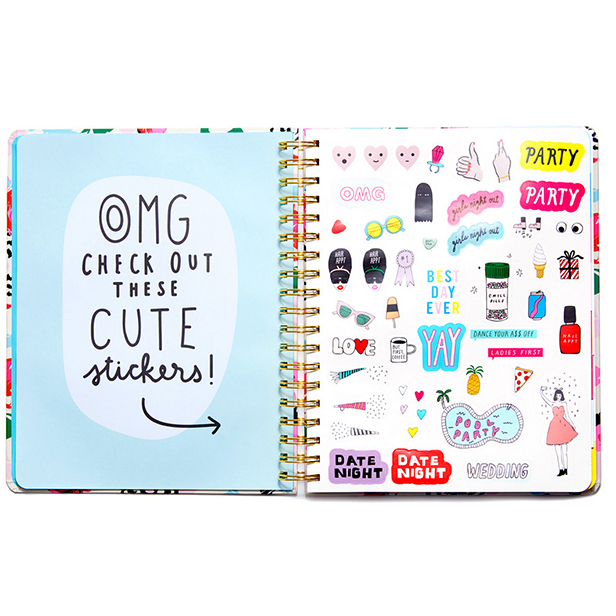 If you're looking for a fun, light-hearted planner, then you definitely should look at ban.do's options. They offer planners in several different sizes (and even offer a standard-bound agenda). In-between your calendar pages, you'll find cute quotes, ample room for stickers and empowering illustrations.
Fashion designer Lilly Pulitzer offers a spiral planner that is reminiscent of the fun, colorful aspects of her clothing and accessories. Included in the planner are gorgeous, watercolor illustrations from Lilly mixed in with the calendar. There are also some fun extras like an "escape plan" spread, which will help you plan your next travel adventure.
If getting more in touch with your self-love side is a priority, then you will adore Danielle LaPorte's Desire Map Planner. In addition to helping you stay organized and on top of your appointments, this planner includes spots for gratitude, goals and exercises to help you create the life you've dreamed of.
The Day Designer's original offering was this chunky, spiral-bound option which is great for busy parents, business owners or students. This agenda includes a large, full-page daily calendar, so if you tend to have a lot of appointments and need a bit of extra room to track them, this is a perfect planner for you. There is also room to track your goals and to-dos, as well as a number of options for your cover choice.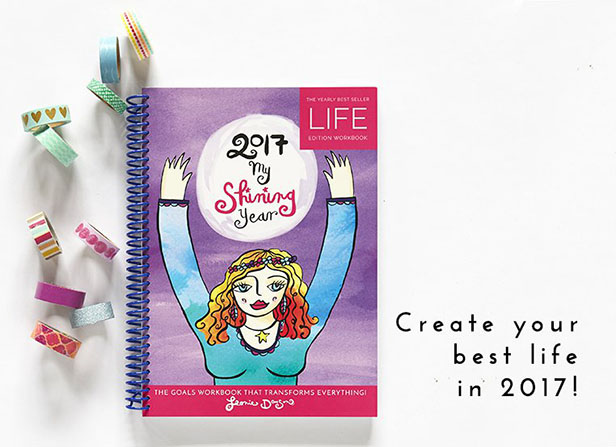 If you feel like you're ready to get serious about goal-setting, then Leonie Dawson's planner might be a good choice for you. But don't let the light-hearted illustrations fool you; in addition to the weekly calendar, she includes lots of worksheets and activities for helping you set some tangible goals for yourself throughout the year.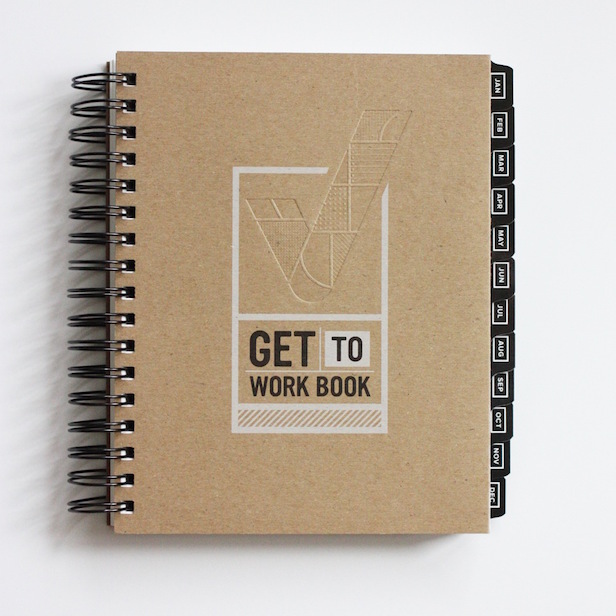 Action-oriented planners should definitely check out the GET TO WORK BOOK. This planner was designed for those that want to commit to getting things done each and every day. Calendar pages are designed to help you identify your top three goals for the day, and at the end of each month there's space for you to reflect on what worked, what didn't and what can be improved moving forward. There's also plenty of space for future project planning.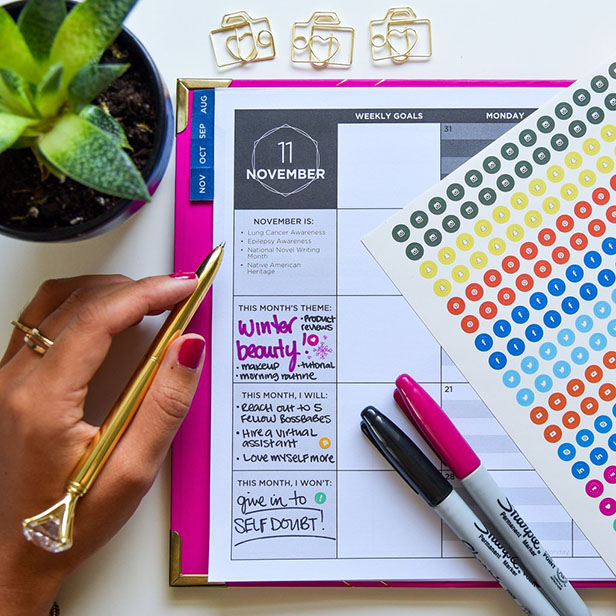 Designed specifically for bloggers and business owners, this calendar is meant to help you plan out all of your social media for the year. There's also room to track your stats, plan for growth and jot down ideas for future projects.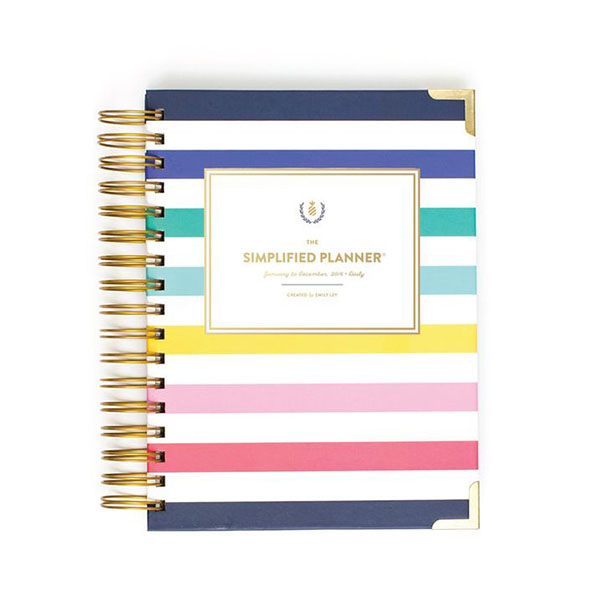 This planner is similar to the spiral version of the Day Designer; however, it offers a more simplified design. There's plenty of white space for each calendar day, which is meant to allow you to track anything and everything you need to.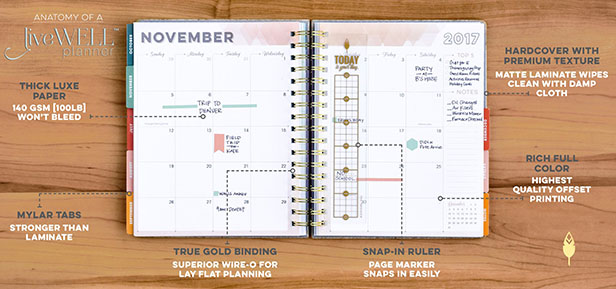 This spiral planner focuses on a unique, monthly goal-setting strategy to help you stay organized. You're able to choose either a horizontal or vertical layout for your calendar, and they also include a habit tracker so you can stay on top of new habits that you'd like to build. Plus, there are a number of videos to help you set up your planner and get started.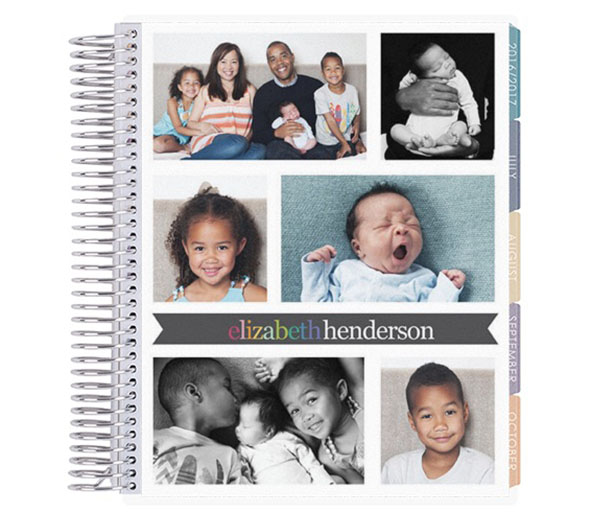 Though these are spiral-bound planners, there is some customizing you can do with Erin Condren's line. You can choose your own cover (or even order one with your name on it). Their snap-in covers allow you to switch things up depending on the holiday, time of year, etc. They're known for their vertical calendar layout, as well as including spaces for extras, such as meal planning or tracking your water consumption.
These unique planners include a flexible system that makes use of round discs in varying sizes, depending on how large your planner is. These discs allow you to easily snap in and out any papers or items you'd like. You can include any of these items, as long as you run them through a special paper puncher first. While you're not required to get one of these special punchers in order to use this system, it really does help you take your planning to the next level. Depending on which system you use, various inserts are available including calendars, note pages, pockets and more.
In addition to the two systems below, you can also find discbound planners at office supply stores.
These Planners Are Good For... Anyone who is looking for the ultimate in customization and flexibility for their planner. This system allows you to pretty much create your perfect planner from start to finish.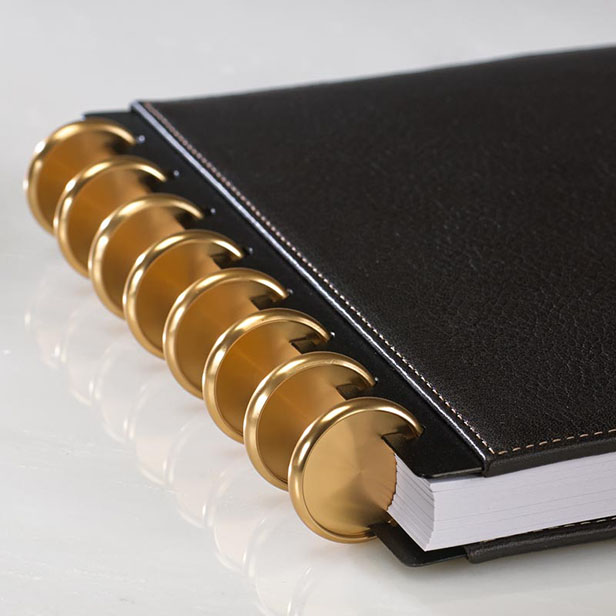 Levenger makes a number of stylish discbound covers. The great thing about this system is that you can create a planner/notebook hybrid, allowing you to add all of the elements you need to stay organized and on track. They have some great inserts, including calendars, specialized note pages, project pages and more.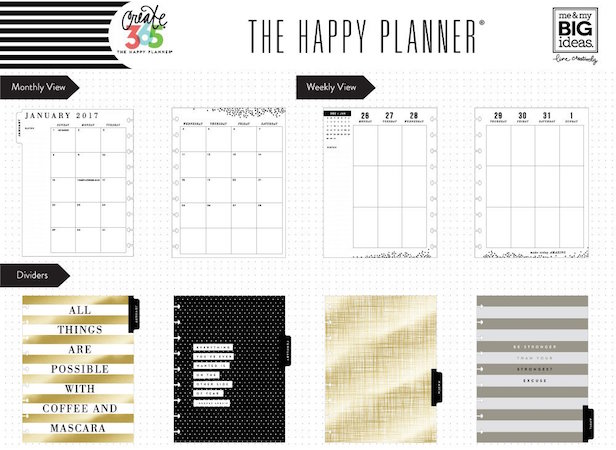 This discbound planner is a great choice for anyone who wants to combine their calendar with memory keeping. Designed to work with a number of coordinating washi tapes, stickers and stamps, this calendar helps you stay organized, while also getting super creative. The flexible discs allow you to easily add odds and ends such as cards, menus or photos.
These planners are the least flexible of the bunch (minus the Traveler's Notebook), because they're bound like a standard hardcover book. They're a great option if you're looking for a slimmer, easily portable calendar.
These Planners Are Good For... Anyone who likes a sleek design and isn't interested in customizing.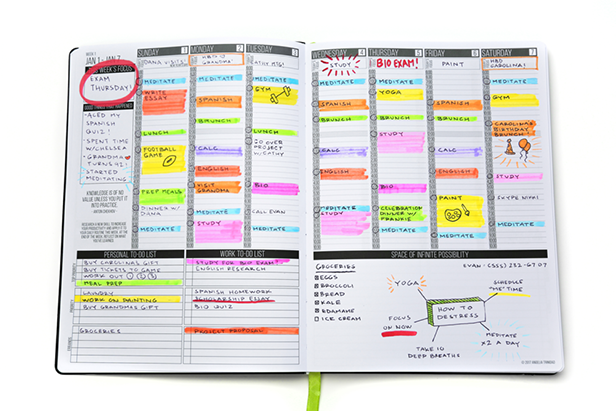 This planner is designed to help you take your dreams and goals and break them down into actionable steps. With a vertical weekly spread, there is space to separate both work and life to-dos, track gratitude and brainstorm upcoming projects. There's also space to pinpoint what your focus will be for the upcoming week.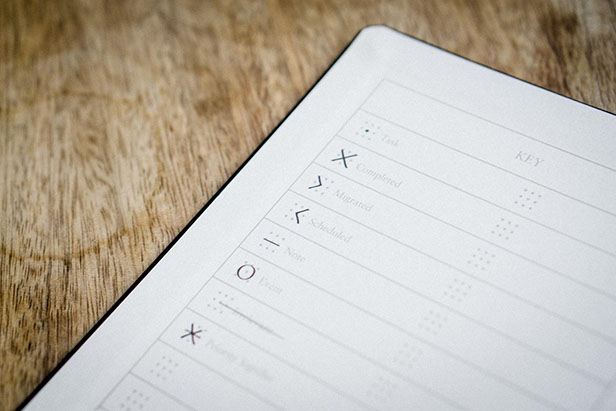 Bullet journaling is more of a planner system rather than a specific type of notebook or agenda. It's intended to help you get organized in the simplest way possible by tracking your calendar, lists and to-dos in a way that uses an index, a series of symbols and page numbers to help you stay on top of everything. Over the past few years, a cult-like following has developed around this unique system. Learn more here.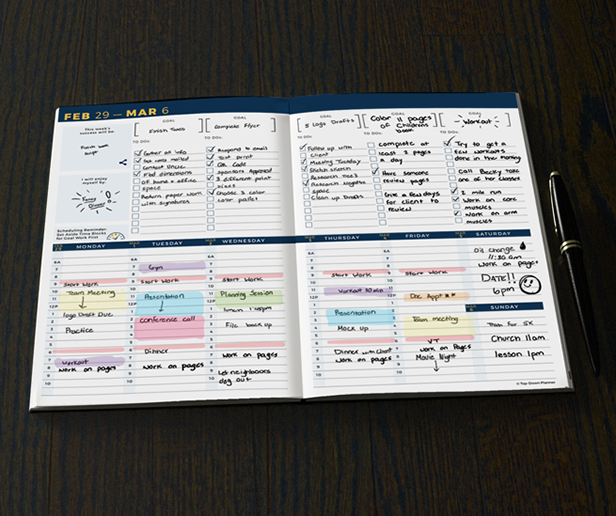 The Top Down Planner approach is to plan your day after you identify your goals and not the other way around. So, each spread includes space on top of the page for your daily to-dos and goals and below that there's space to plan your day and appointments.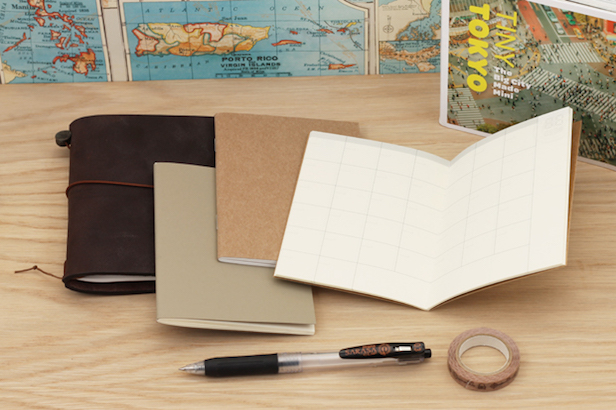 This planner is sort of in its own category. These notebooks were not originally designed to be calendars or planners, but they're so versatile, they ended up working great for that, too. You start with an outside cover, then use bound notebooks and calendars that you can slip into the cover to create the agenda you want. While the insert books are bound, the design of this planner is so unique, you really can customize it to create exactly the type of setup you want.
Looking for the best #planneraddict accounts to follow on Instagram? Check out our top picks here.