10 Laundry Baskets You'll Actually Want to Keep Out
No need to hide these in the laundry room.

Doing laundry is not fun, but we all have to do it so we may as well do it in style. Laundry baskets certainly need to be functional, but why do they all need to be so ugly? We set out to find some unicorns — chic, stylish laundry baskets that you won't be embarrassed to leave out in the open.
1: Wire Basket With Liner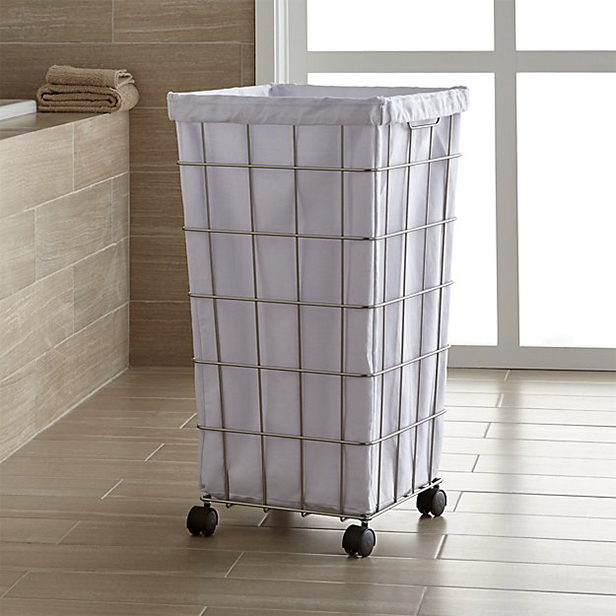 This wire basket has a decidedly vintage, industrial feel to it. Wheels make it easy to move around your home, and a liner ensures that nothing will fall out on the way to the laundry room.
2: Half Moon Laundry Basket
Here's a pretty canvas laundry basket that comes in a variety of patterns and colors. The leather handles make it easy to move around, and it's so stylish you could even leave it sitting out in your bedroom or bathroom.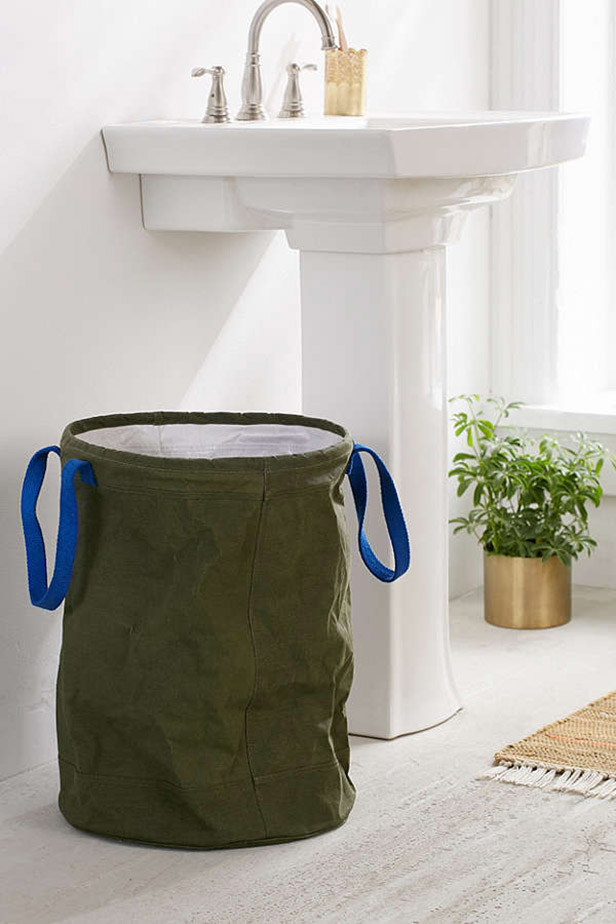 This laundry bag is made with military surplus-style canvas. Bright, colorful handles help it stand out, and when it's not in use, it can be folded down flat and stored away.
4: Bushel Steele Laundry Bin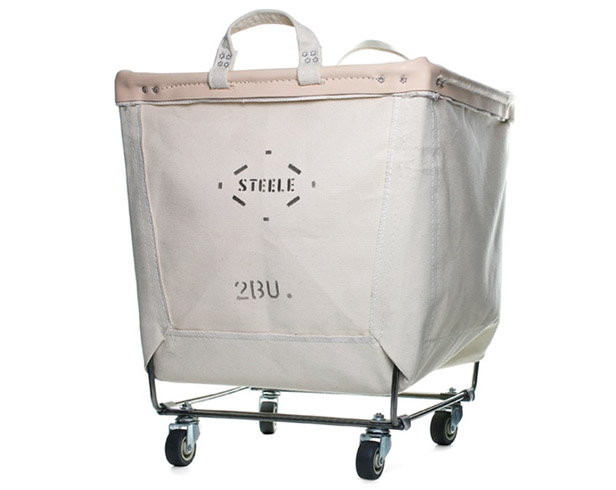 This is another vintage-inspired laundry bin that looks straight out of an old factory. It's large enough to hold several loads of laundry at once and can be easily rolled all around your house. The steel frame and thick canvas fabric means that this laundry bin is meant to last and can really take a beating.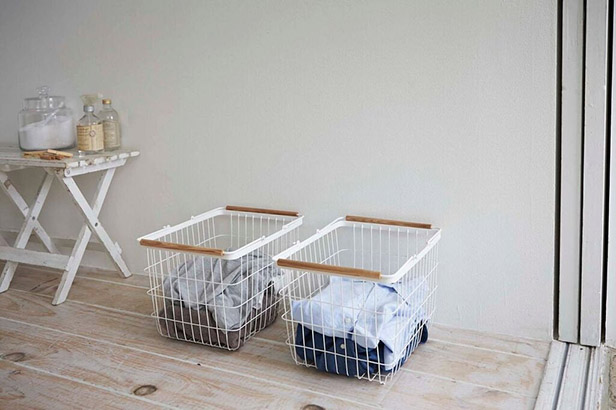 Created by Japanese designer Yamazaki, these wire bins are both stylish and super functional. You can use them in your closet to separate whites and colors, or line them up on the floor of your laundry room and designate each basket to a member of your family for laundry pick-up.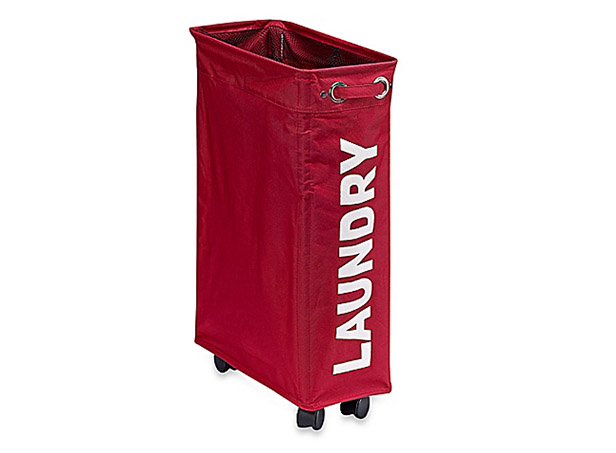 These slim laundry bins are perfect for small or narrow spaces in your closet. Wheels allow them to be easily moved around, and the canvas fabric keeps them sturdy. These also come with a cover so your dirty laundry isn't front and center.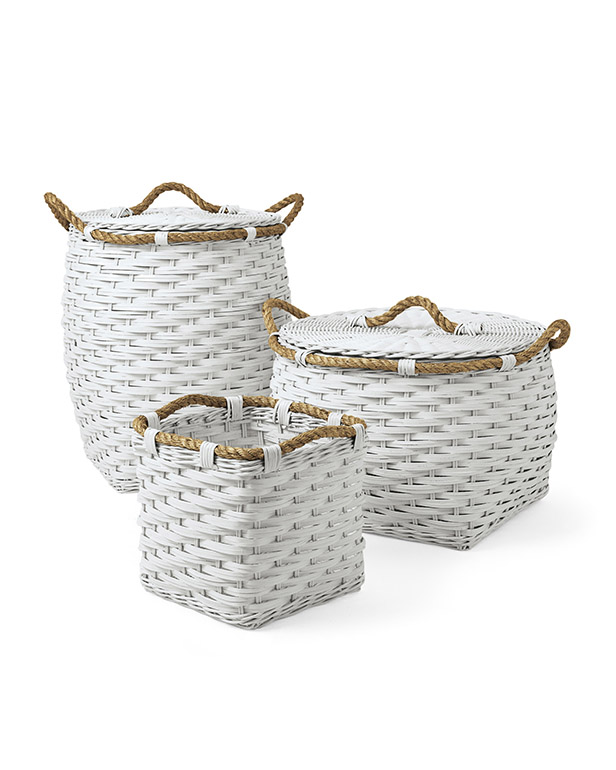 Boho meets nautical with these lovely rope laundry baskets. Group them together (as pictured) for sorting whites, colors and delicates, or use them in a nursery to hide away baby's laundry.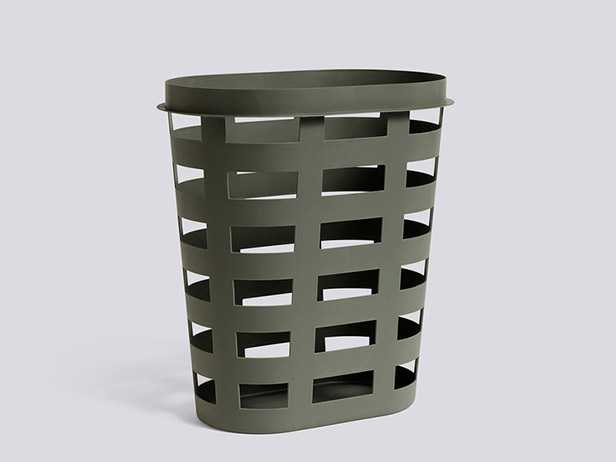 These super sturdy, molded plastic laundry baskets are perfect for a more modern space. They come in two sizes and would look beautiful in either a closet or in a sleek bathroom.
9: Gray Rectangular Basket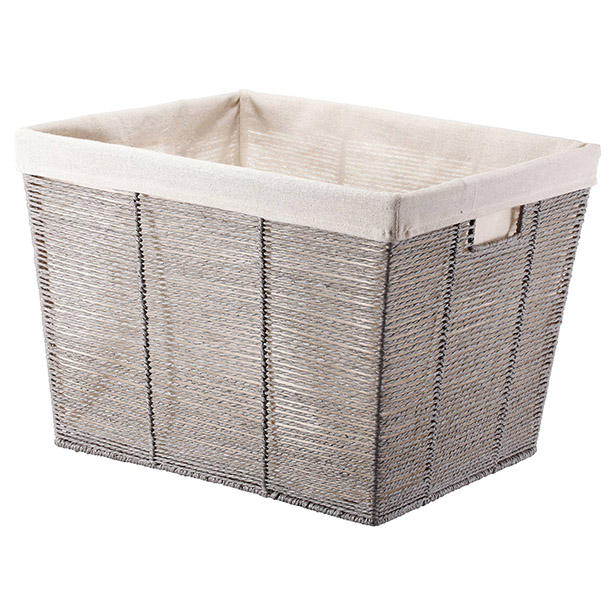 This woven, contemporary laundry basket is another great piece for a more modern space. Place these on closet shelves for out-of-the-way laundry storage, or use them in a kid's room to teach them about laundry sorting.
10: Copper Laundry Basket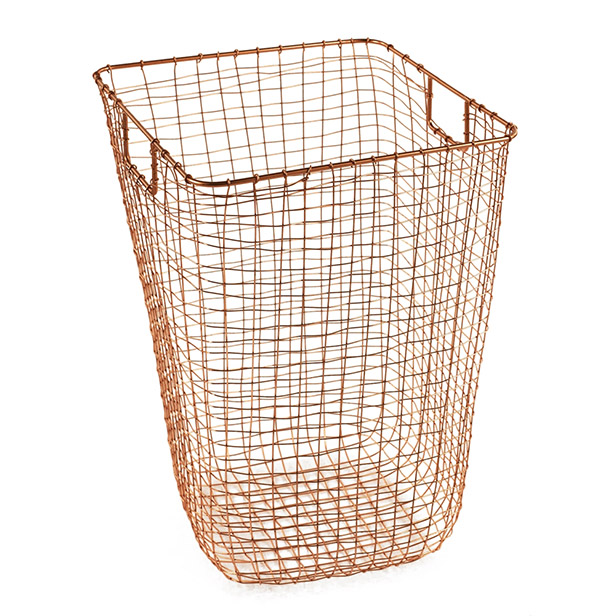 Here's a super chic, copper wire basket that could work with a variety of design styles. Add a liner if you'd like, or leave it as is in your bathroom. This would also work well in a mudroom for dirty socks, workout clothes or play clothes.